Bernhard, the father of Julian, Dick and Anne, organizes an exhibition on ancient Egypt. During a private visit, the kids, together with their faithful dog Timmy, disturb a burglar who is trying to steal a 5,000-year-old mummy. He escapes but our Famous Five discover a gold amulet that once belonged to Tutalun I — the legendary oldest of the pharaohs, the where­abouts of whose priceless treasure remains one of the world's greatest mysteries. The amulet, however, reveals clues pointing towards Tutalun's hidden pyramid.

Together with Bernhard and his Egyptian colleague Elena, the junior detectives fly to Cairo to give the amulet to Farouk, the head of the Institute for Antiquity. But all of a sudden Bernhard is arrested, accused of having stolen the original amulet and replacing it with a forgery!

With no other choice, the Famous Five are now thrust ever deeper into their latest assignment: they must discover who the real criminal is and find the genuine amulet to prove Bernhard's innocence. Together with the sympathetic Egyptian boy Auni, they set off and quickly get caught up in the machinations of a corrupt, secret society. The trail leads them finally to the Valley of the Snakes, deep in the desert, where they are lured into a trap. Will they escape and save Bernhard from having to spend many, many, many years in an Egyptian prison?
Director
MIKE MARZUK was born in 1969 in Landsberg am Lech. Since 1995 he has been work­ing as an editor, musician, writer and director for short and feature films as well as video clips. His films include: WWGW* — *WEISST WAS GEIL WÄR...?! (2007), SUMMER (SOMMER, 2008), ROCK IT! (2010), and all four of the THE FAMOUS FIVE films.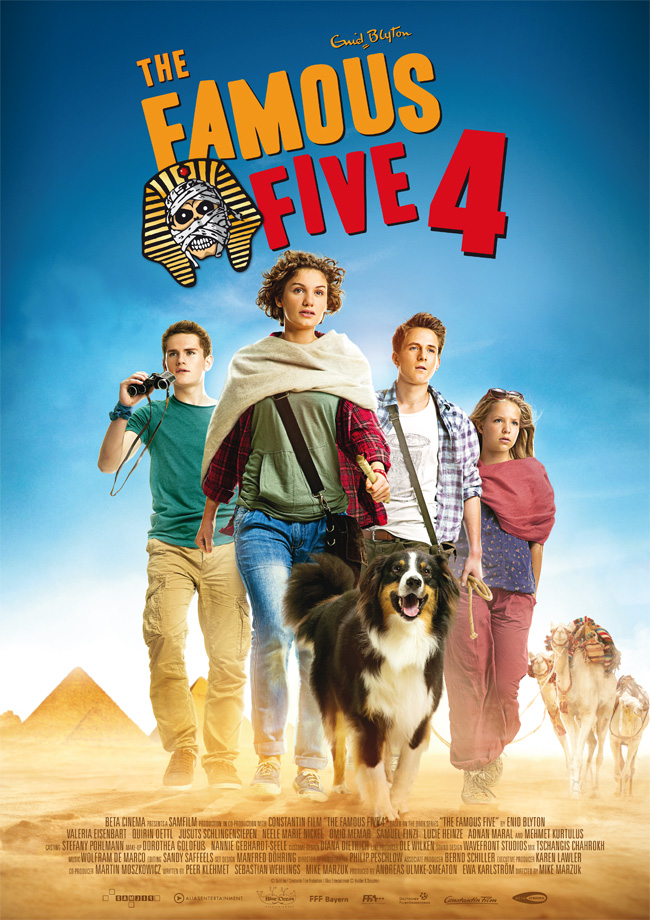 photos © SamFilm