IFyou have taken part in one of the various producer workshops organized around Europe, then there is a chance that you may have met one or both of the Weydemann brothers, Jakob and Jonas, because they have been busily building up a network of contacts which are now bearing an eclectic range of films.
Founded in the winter of 2008/2009, the duo's production company Weydemann Bros. didn't take long in positioning itself in the international film landscape with its first three productions: Moldovan-born Ana-Felicia Scutelnicu's medium-length feature debut PANIHIDA won the Robert Bosch Foundation's Co-Production Prize in 2010 and received the CinemaXXI Award when it had its world premiere at the 2012 Rome International Film Festival.
A year later, the brothers' next feature production SILENCIO EN LA TIERRA DE LOS SUEÑOS by Ecuadorian director Tito Molina had its world premiere at the Torino International Film Festival and was selected by Ecuador as its entry for the Foreign Language Oscar® in 2015.
And the 2014 Berlinale then saw American filmmaker Damian John Harper premiering his feature debut LOS ÁNGELES which had originally been pitched at the festival's Talent Project Market as part of the Co-Production Market in 2013. Harper's film subsequently went on to win at festivals in Guadalajara, Los Angeles and Biberach as well as last year's First Steps Award for the Best Feature Length Film back in Germany.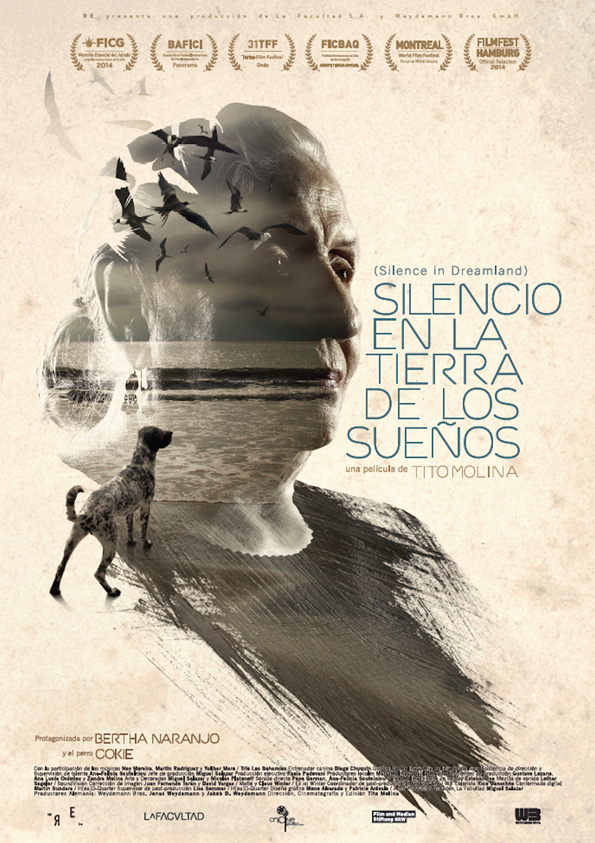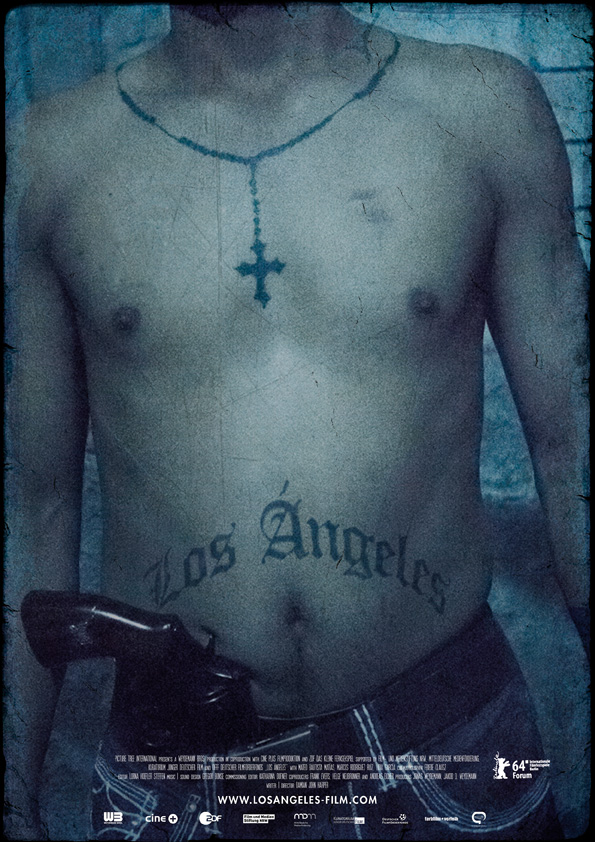 INTERNATIONAL FLAVOR
Although they both hail from Hamburg, the brothers have spent some time living abroad — for instance, Jakob studied Directing at Barcelona's CECC —, so it is not surprising that their company's output to date has such an international flavor.
Indeed, looking beyond Germany's borders was something that they both pursued from an early stage as a conscious strategy for the company's development, whether it was participating in such initiatives as EAVE, the Cannes Producers' Network, IDFA Academy, Berlinale Talent Campus, Rotterdam Lab, Sarajevo Talent Campus, or Documentary Campus, or competing – successfully on two occasions — for the Robert Bosch Foundation Co-Production Prize.
"It was like a second film school for us taking part in these various training programs and festival workshops," Jonas recalls, "because we learned such a lot about cultural differences and other approaches to financing."
The network they had built up over the years soon bore fruit. They developed a strong connection with fellow EAVE participants, resulting in the co-production of the feature film JESUS, BLOOD AND RED CURRENTS which is currently underway with fellow co-producers Katrin Kissa (Homeless Bob/ Estonia), Lukasz Dziecol (Opus/Poland), and Ellen Havenith (PRPL/ The Netherlands).
And Jonas is now serving as EAVE's National Coordinator for Germany, most recently being responsible for the organization of the EAVE workshop in Cologne in October 2014.
The contact to Hungary's Gábor Hörcher, the director of the documentary DRIFTER, was initially made by their producer Marieke Bittner at the Sarajevo Talent Campus, and the project was then submitted for the Robert Bosch Foundation Co-Production Prize where it was named Best Documentary in 2011. DRIFTER had its world premiere at the IDFA in Amsterdam last autumn where it won the Award for Best First Appearance and was then selected for the Regional Documentary Competition of Zagreb DOX in February.
"On the one hand, most of our projects are international as far as their subject matter is concerned, but they were developed and produced out of Germany," Jakob points out. "This has also been possible thanks to the backing for debuts by the German funds and TV commissioning editors who have been open to these international projects," he continues.
"The Film- und Medienstiftung NRW, in particular, was very important because they supported us from the outset when we were awarded the Mediengründerzentrum Cologne start-up scholarship to set up our office in Cologne," Jonas agrees.
2015: A BUSY YEAR
2015 promises to be a particularly busy year for the two young producers. To begin with, they have two productions in post-production for delivery by the end of the year.
The first one is the second collaboration with Scutelnicu, ANISHOARA, which won the Best Pitch Award at Trieste's When East Meets West co-production market in 2012, while the second, Jakob Preuss' documentary EUROPE'S BORDERLANDS, won the Gerd Ruge Scholarship in 2012 and was named Best Pitch and Best Work in Progress at Utrecht's Holland Film Meeting in 2012 and 2013, respectively.
And this year will see the Weydemann brothers making their first forays into German-language production. In mid-February, shooting wrapped on the black comedy SEX & CRIME by debutant Paul Florian Müller, with Wotan Wilke Möhring, Fabian Busch, Pheline Roggan and Claudia Eisinger in the cast. The pay TV operator Sky Deutschland was a partner on the film which will be released in German cinemas by Camino Filmverleih.
Principal photography then followed from mid-April to mid-May on Martina Plura's debut, the TV comedy SUBURBAN ROCKER, which is being produced with Hamburg-based broadcaster NDR. And a summer shoot is planned for Philipp Döring's dark comedy with satirical elements, SMALL PARADISE, which was pitched at the Holland Film Meeting in Utrecht last September.
The adaptation of Marius von Mayenburg's play TURISTA already has Nina Proll cast in one of the leads, so there is a chance the Weydemanns will be able to attract an Austrian production partner on board.
Moreover, they are planning to start shooting Damian John Harper's US-set second feature, IN THE MIDDLE OF THE RIVER, at the end of the year after the project was developed at Cannes' Cinéfondation and presented at the Paris Projects last summer.
FUTURE PROJECTS
As for future projects, Jakob says that their company is now embarking on a new chapter in its development and strategy. "After starting by producing debuts by filmmakers like Scutelnicu and Harper, we are now moving on to also handling second and third features as well as bigger projects."
A case in point is a production which would be the Weydemanns' most ambitious so far – Stefano Lodovichi's apocalyptic futuristic road movie CHILDREN OF THE ICE which was presented at the Torino Film Lab. The Weydemanns are partners with the Italian producer Tommaso Arrighi of Mood Film on the project which already has Rai Cinema as a co-producer.
VISION
When asked to outline the type of films Weyde­mann Bros. stands for, Jonas replies: "We have a vision of a narrative cinema that is both entertaining and political. We are not only wanting to get people laughing and crying, but are also aiming at informing them about the world around them."
We are always looking to work with directors and screenwriters who show evidence of a particular style, and we're open to genres such as political thrillers or satirical comedies," Jakob continues. "When we become involved in projects, we like to be there from an early stage so that we can develop the project together with our partners. This creative process is what spurs us on," he explains.
Martin Blaney