Julian, Yasin and Addi are brothers – or half brothers, to be more precise. The three diametrically opposed bros learn from the notary that their mother has passed away. Tough luck, they think, but just as they're about to leave they find out there's a comfortable, well-hidden inheritance which they will only get if they all pull together as a team.

God knows you can always use money, wheth­er it's to finally free yourself from the shadow of a wealthy adoptive father, to launch a big hip hop career or just to get rid of the annoying pink debt collector bunny. The three must thrash out their differences while on a road trip of unknown destination. Their journey takes them from Berlin via Frankfurt and Cologne up to the northern island of Fehmarn. In the course of this scavenger hunt they end up in the claws of a drug-dealing grandma, a vengeful payment collector and a mysterious beauty. Their biological fathers, whom they meet on the trip, bring them closer to the hoped-for inheritance, but also to the verge of madness. The half brothers realize that they will only reach their goal if they pull together as a family.
Director
CHRISTIAN ALVART was born in Jugenheim in 1974 and already began developing a fascination and love for cinema and television in his youth. In 1999 he wrote, produced and directed his debut film CURIOSITY & THE CAT. He subsequently developed screenplays for the TV series DER PUMA and WOLFF'S REVIER, and worked as director, author and co-producer of the multiple award-winning film ANTIBODIES. Alvart directed the Hollywood production CASE 39 with Renée Zell­weger and PANDORUM with Dennis Quaid. Next to these international theatrical projects, he made the TV Movie 8 UHR 28 and the Kiel TATORT-episode BOROWSKI UND DER COOLE HUND. Since 2010 Alvart has been working on the filming of CAPTAIN FUTURE. In 2012 he directed, next to the new Hamburg TATORT, a further Kiel TATORT, BOROWSKI UND DER STILLE GAST as well as the feature film BANKLADY.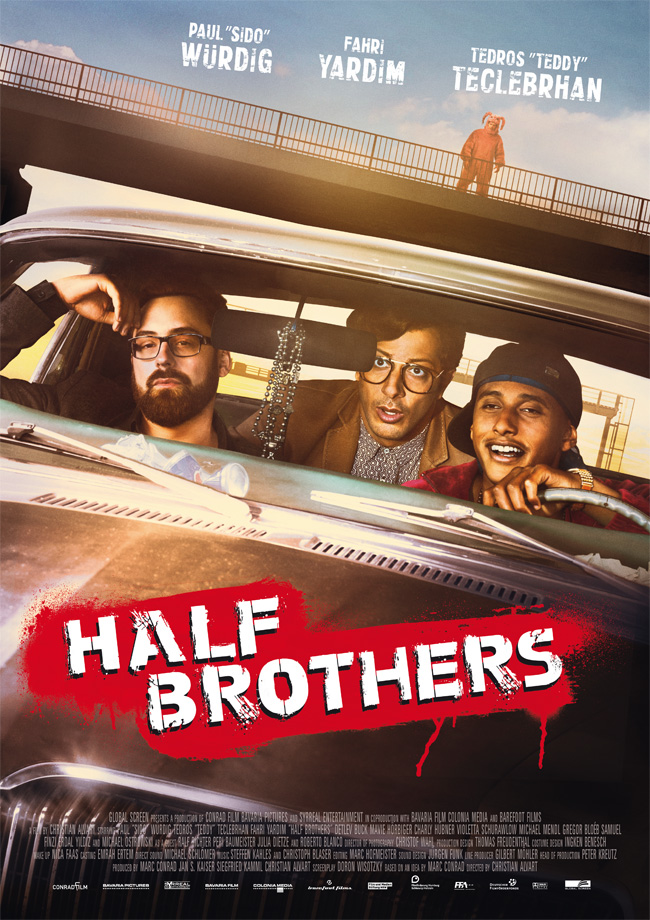 photos © ConradFilm/Bavaria Pictures/Bernd Spauke