When Coconut, a young fire dragon, is charged with guard­ing the fire grass that bestows the unique gift of fire breathing upon his race, it is stolen from under his nose. Coconut sets off on a quest to retrieve the fire grass, joining forces with Oscar the gourmet dragon and Matilda the porcupine along the way. Coconut is sur­prised to find that other dragon races are unsympathetic to fire dragons. Their special gift seems to make the fire dragons extremely unpopular. When Dragon Island's dormant volcano "wakes up" and starts to spew molten lava, Coconut must brave the heat and fumes to bring back the fire grass. Yet does he really want the island to return to the way things were? Can he figure out a way to unite all the dragon races and save the island from destruction?
Trailer
w
Directors
NINA WELS studied Animation at the Film University Babelsberg KONRAD WOLF. Also active as an animator for numerous feature films and series, her films as a director include: JONALU (series, co-director, 2010), KNIGHT RUSTY (animation direction, 2013), and COCONUT THE LITTLE DRAGON (2014).

HUBERT WEILAND studied Sculpture at the Munich Academy of Fine Arts. Also active as a freelance photographer and artist, his films as a director include: JELLY BEAN TOWN (series, 2002), FISH & CLIPS (series, 2002), MOONBEAM BEAR AND HIS FRIENDS (2008), PRINCESS LILLIFEE AND THE LITTLE UNICORN (2011), and COCONUT THE LITTLE DRAGON (2014).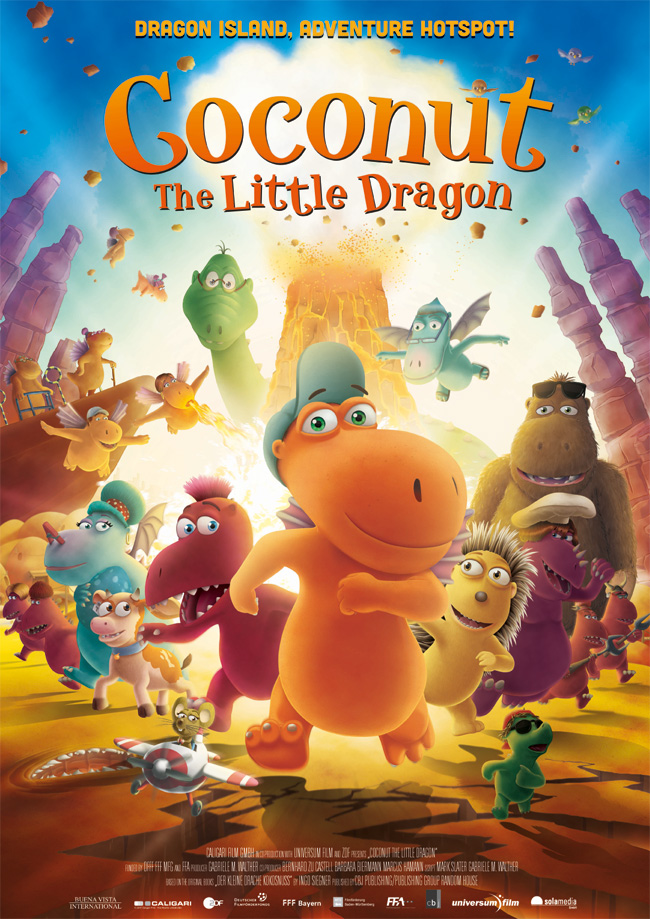 photos gallery © Caligari Film