Whe return of a man to his hometown in East Germany that he had left before the fall of the Berlin Wall. The search for a woman, who had been his first love. A philosophical road movie that questions the value of memories.

WE SHALL NOT CEASE FROM EXPLORATION
AND THE END OF ALL OUR EXPLORING
WILL BE TO ARRIVE WHERE WE STARTED
AND KNOW THE PLACE FOR THE FIRST TIME
(T. S Elliot Little Giddings)

The film tells the story of Martin S., his return to Dresden, which he left more than 20 years ago. He discovered some film materials of his own that he shot in 1988, and came upon his files held by the State Security where there was information given by a person which contained details that could only be known by his then first love. So begins his search and question­ing about his memories and testing believed reality.

It is not a political description of the circumstances, but rather a film about images, emotions and philosophical relations of that time – a year before the fall of the Berlin Wall. It is a fiction film on the theme of memories and forgetting, with questions related to the term of "homeland" and arriving.
Trailer
Director
WOLFGANG H. SCHOLZ was born in 1958 and studied Fine Arts at the Dresden Academy of Arts. His films include: BODY BUILDING (doc, 1988), KOHLENLOTHAR (doc, 1990), THE LITHOGRAPHER (doc, 1992), SHADOW SEEKER (1994), A MUNICH CINEMA-LEGEND (1998), LOST WINGS (1999), LANDSCAPES OF LOVE (multimedia installation, 2001), DISTANT NEIGHBOURS (doc, 2003), SER VIVIENTE (multimedia installation, 2005), THE IMAGE INSIDE (doc, 2009), MELANCHOLY – PART 1 (multimedia installation, 2013), and TIME OF CROWS (2014).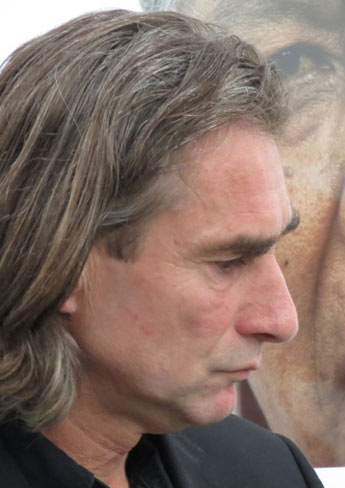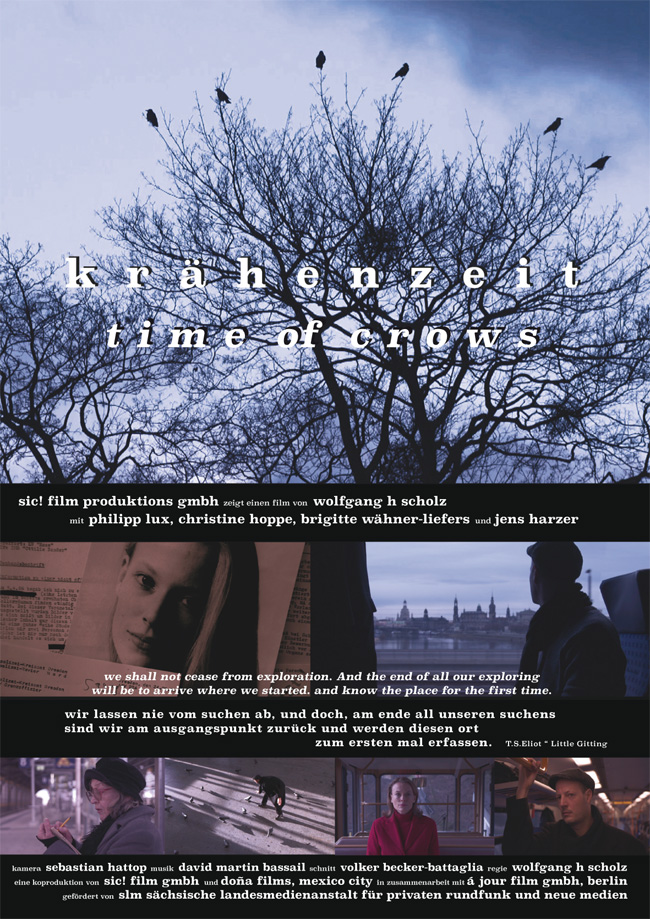 Wolfgang H. Scholz, Poster TIME OF CROWS photos © 2014 Sic! Film