Marc Deville is a successful writer of erotic literature and he is a porn addict. He functions very well in his daily business but as soon as it comes to close encounters with the other sex he is completely unable to deal with it. He is totally afraid of letting people into his life — nobody ever entered his apartment, nor can he remember what it actually feels like to touch another person. His sex-life only works for him if he puts a camera between him and the other person, satisfying himself by watching the image.

Marc meets the charming nurse Justine during a reading in a bookstore. Justine is married to Eric, a successful theater director who loves her very much. But he can't adapt to Justine's sexual desires and out of that frustration he started to beat her up frequently. Justine has a death fetish – she likes to be strangled or choked during sex. In her garden she keeps rotting roadkill in a shed. They are kept in jars and terrariums and Justine watches them for hours. Death doesn't scare Justine — it relaxes her — it's her refuge. At the same time it's her inner prison with her husband.

Marc and Justine are prisoners of their twisted sexual desires but at the same time they long for a normal, romantic relationship. Justine and Marc fight against their inner demons and in the end they are able to adjust. And there is a chance of a relationship between them.
Director
THOMAS STILLER was born in 1961. After studying Acting in New York at the HB Studio and Actors Studio, he appeared in various plays and TV films. Also active as a screenwriter, a selection of his films includes: THE BURNING SNAIL (1995), STILLE NACHT, HEILIGE NACHT (1999), THE GREAT-GRANDSON OF THE MAN WHO DRANK A COW (2000), DIE WUNDE (2001), DER JUNGE OHNE EIGENSCHAFTEN (2005), 12 WINTER (2008), GENUG IST NICHT GENUG (2009), SIE HAT ES VERDIENT (2010), and THE SKIN OF THE OTHERS (2016).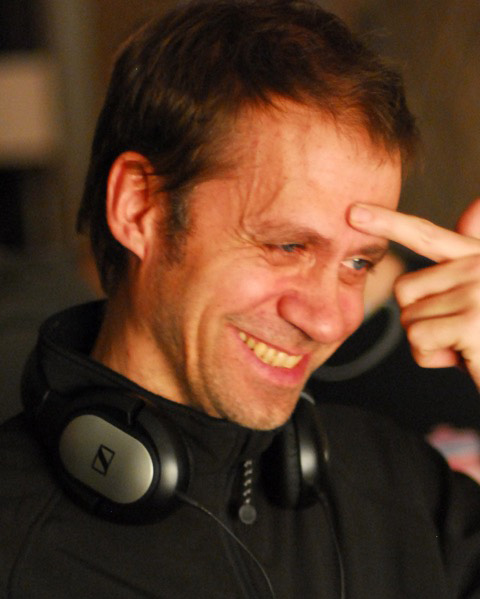 Thomas Stiller photos © Lopta Film/Cubatorfilm International