One night and one day in the life of Klara (30) who is having a difficult time reconciling her everyday life with motherhood.

Winter in a big city. Klara, a 30-year-old single mom, arrives home with a random guy that she has just met. Both are drunk, they are giggling, having fun. But there is someone else in the apartment: Anton (9) catches them having sex. The next morning, Anton is gone.
Director
ELIZA PETKOVA was born in 1983 in Bulgaria. After studying Philosophy and Japanese in Düsseldorf, she worked as a freelance documentary filmmaker. Since 2011, she has been studying at the German Academy of Film & Television (DFFB) in Berlin. A selection of her films include: STILLE POST (doc, 2010), WILLKOMMEN ZUHAUSE (doc, 2011), IM KREIS (short doc, 2012), MEIN SOHN (short docu-fiction, 2013), ZUR RECHTEN ZEIT (short, 2014), and ABWESEND (short, 2014).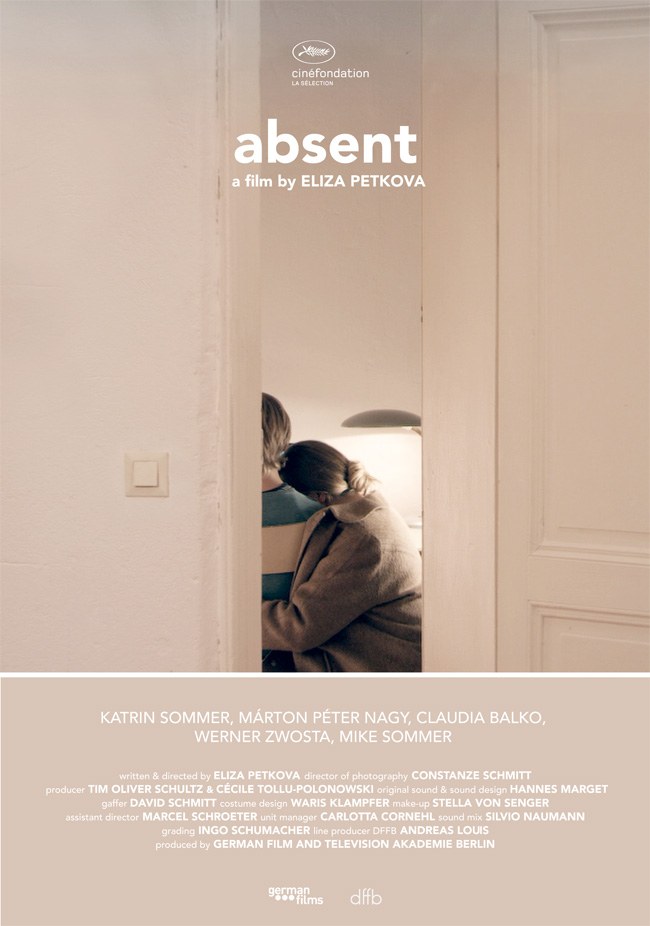 photos © DFFB/Constanze Schmitt