"It was never part of the plan to have three productions shooting at the same time," says Jochen Laube about handling three shoots this spring with Fabian Maubach, his partner in the Ludwigsburg/Berlin-based production outfit Sommerhaus Filmproduktion. However, it all started much more modestly 13 years ago after Laube founded the company in his home town of Ludwigsburg in 2006 after graduating from the Filmakademie Baden-Württemberg the previous year with his production of Neele Leana Vollmar's URLAUB VOM LEBEN.
The first production from the fledgling company was fellow graduate Christian Schwochow's feature debut NOVEMBER CHILD, which premiered at the Filmfestival Max Ophüls Preis in Saarbrücken in 2008, followed by Niko Apel's Grimme Prize-winning documentary SONBOL, and Rouven Rech and Frank Marten's football documentary HOFFENHEIM – DAS LEBEN IST KEIN HEIMSPIEL.
But then dinner one evening with the UFA/teamWorx producer Nico Hofmann brought an unexpected turn of events when Laube was offered the opportunity to set up and run the group's South German production arm out of Ludwigsburg. "This meant that Sommerhaus was put on hold [until 2015] and I concentrated on building up what was essentially the arthouse unit of UFA Fiction," Laube recalls.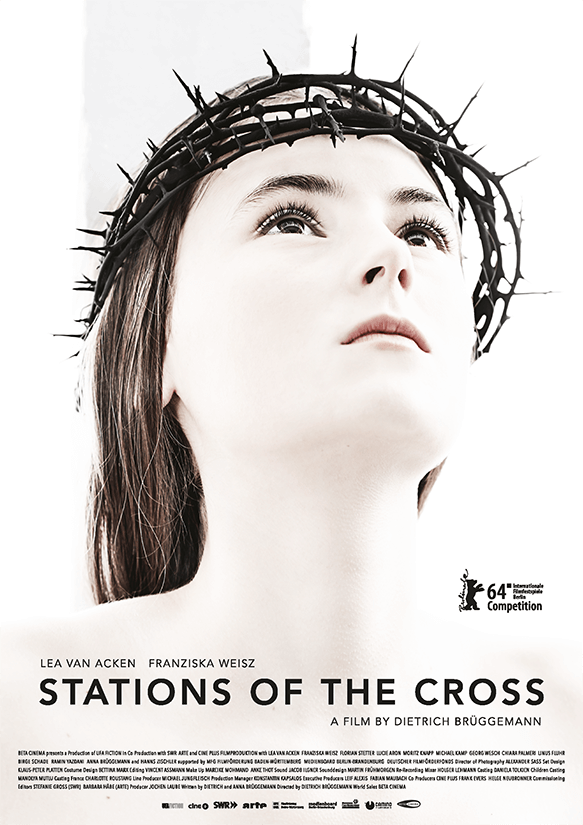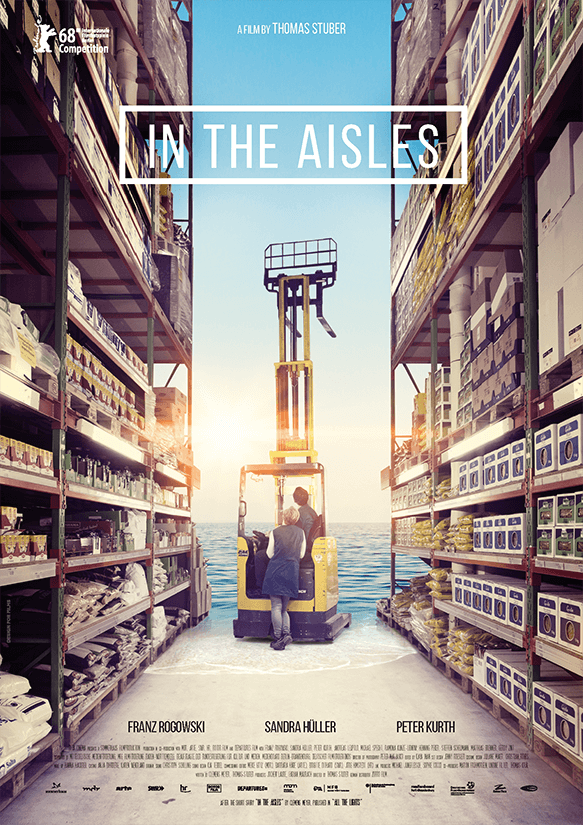 The first project under the UFA umbrella was THE DAY I WAS NOT BORN by Elena von Saucken and Florian Cossen which also happened to be Fabian Maubach's graduation film from the Filmakademie as a producer. "That's how we came together and then decided to keep on working together on future projects," says Maubach. "We were given complete freedom in our choice of projects for our portfolio, making films like STATIONS OF THE CROSS by Dietrich Brüggemann, WE ARE YOUNG. WE ARE STRONG. by Burhan Qurbani as well as such documentaries as Thorsten Schütte's EAT THAT QUESTION – FRANK ZAPPA IN HIS OWN WORDS, which screened at Sundance in 2016, as well as the Emmy-nominated three-parter BARON VON MÜNCHHAUSEN with Jan Josef Liefers in the title role."
"Then, after eight years of working for the UFA group, we felt it was time to stand on our own feet again," Laube continues, pointing out that inviting Jan Mojto's Beta Cinema onboard as a shareholder in Sommerhaus Filmproduktion was "the result of a long-standing collaboration" with Beta who handled many of their productions in the past from THE DAY I WAS NOT BORN to MÜNCHHAUSEN and now have the latest films from Sandra Nettelbeck, Burhan Qurbani and Caroline Link in its current sales line-up." And Maubach adds, "It's good to have a strong partner behind us who can draw upon an extensive infrastructure."
Both producers say that it is difficult to see a common thread running through all of their productions to date: they have tried their hand at all kinds of genres – with the exception of horror – and have not focused on specific themes or subject matter. "What characterizes our films is the fact that we are prepared to take some risks when we embark on each project – we are not interested in producing films according to the book – but we know that the final result will be a really special kind of film," Laube explains.
Examples of the kinds of risks the producer duo are prepared to enter into with their directors and authors include the fixed shots in STATIONS OF THE CROSS, the transition from black-and-white to color in WE ARE YOUNG. WE ARE STRONG., or updating BERLIN ALEXANDERPLATZ with a black African refugee as the character of Franz Biberkopf. "As a producer, I don't find it interesting to restrict oneself to one particular genre and say that you are just a producer of drama or a producer of romantic comedies," Maubach suggests. "For me, it all depends on the story and the other creative element that have to spark some passion. In any case, originality is the key for us as producers," he stresses, as shown by the company's output to date.
Moreover, with time, really close friendships have developed between Sommerhaus and many authors, directors and crew members: "That makes working together so much easier when you realize that you speak the same 'language' and are on the same wavelength," Maubach explains. "And the same goes for my work with Jochen, the fact that we can rely on one another without having to exchange too many words."
Sommerhaus' focus on producing for the cinema invariably involved television as a co-producer from the point when the company appeared on the scene: "SWR has been a long-standing partner for us on such films as NOVEMBER CHILD, THE DAY I WAS NOT BORN and STATIONS OF THE CROSS, so it only seemed appropriate to make our next step with the TV drama department there for the TATORT episode DER ROTE SCHATTEN by Dominik Graf."
This spring then saw the duo teaming up again with SWR for a TV film destined for a Wednesday evening primetime slot, Sebastian Marka's DEUS IN MACHINA (working title) from a screenplay by Erol Yesilkaya and starring Friedrich Mücke. "We will certainly be remaining faithful to our great partnerships in so-called 'linear television'," Laube says, pointing out that Sommerhaus will be producing episodes of the European series DAS NETZ set in the world of international football for Germany's Degeto next year.
Before then, the company is currently making its first foray into producing for the new streaming services with a three-parter for Netflix: CHRISTMAS WOMEN (working title), directed by Samara Radsi from a screenplay by Katharina Eyssen, which will be shown to subscribers in 200 territories around the globe at the end of 2019.
While Sommerhaus has focused until now on producing works by German filmmakers, this doesn't mean that Laube and Maubach don't have their share of international experience. To start with, Laube was one of European Film Promotion's Producers on the Move in 2015 and Maubach is part of the TAP and ACE producers networks.
Florian Cossen's COCONUT HERO was shot in English on location for six weeks in 2014 in northern Ontario with a Canadian co-producer, Paul Scherzer, while Burhan Qurbani's BERLIN ALEXANDERPLATZ was co-produced with Lemming Films in the Netherlands. And the biggest Sommerhaus production so far, Caroline Link's adaptation of Judith Kerr's semi-autobiographical novel WHEN HITLER STOLE PINK RABBIT, in turn attracted production partners from the Czech Republic and Switzerland. This historical movie, which tells the unforgettable story of a Jewish family fleeing from Germany in 1933, will be released by Warner Bros. in Germany this Christmas and is being distributed worldwide by Beta Cinema.
Moreover, this spring saw the producers going to Hungary's Mafilm Studios to collaborate with Proton Cinema for the shoot of the Netflix Christmas series, and next year will see the company embarking on a major international production with Florian Cossen's LAURA DEKKER about the 14-year-old Dutch girl who sailed single-handedly around the globe in 2010-2011.
"Co-producing with foreign partners is becoming more and more important in the arthouse sector because we see that the budgets we need for quality production cannot be financed solely out of Germany," Maubach suggests, pointing out that the next feature project by IN THE AISLES director Thomas Stuber, DIE STILLEN TRABANTEN, is also likely to be structured as a European co-production for 2020. "Naturally, it involves a lot of work when you do a co-production, but it has always been a positive experience up until now," he notes. "The fact that we haven't been involved in any projects as a minority co-producer is not because we wouldn't be open to such an idea," Laube explains. "Being a reliable partner is key and we just were so busy in the last couple of years that we couldn't say in good faith that we would come onboard given the company's present structure."
Looking to the future, Maubach says that Sommerhaus "is growing organically. We don't want to become a top-heavy structure and have always been project- and quality-driven rather than focusing just on quick growth and a certain level of turnover uppermost in our minds. We appreciate having the freedom to make our own choices about the stories we produce and the freedom to work with the right kind of people to achieve these goals."
"In essence, we try to remain a boutique operation," Laube adds. "Admittedly we are now producing much more than we had imagined would be the case even two years ago, but we will always remain true to our credo that each production should have something unique and original about it!"
Martin Blaney