Working together with international filmmakers has always had a high priority for Felix von Boehm since establishing his production company Lupa Film in Berlin in 2012.
"We had a whole list of names for the label, but we felt most comfortable with Grown Up Films," she continues. "I liked the fact that the name was open to several interpretations: Kinderfilm has come of age, the stories that it will now tell are more grown up, and it will grow beyond itself."
"When I started out with producing short films, there was as strong international component on films like the Turkish comedy PIG'S MILK by Nico Celik or AT THE END OF THE WORLD by Dieu Hao Do," von Boehm explains. "And this has continued seamlessly in the feature-length projects like Ina Weisse's THE AUDITION or Albert Serra's LIBERTÉ as well as the series EDEN directed by Dominik Moll."
The 33-year-old's international outlook may also come from the fact that he went to school in Paris from the age of 12 and studied Film Production at the Atelier Ludwigsburg Paris after Film & Theater Studies at the Free University in Berlin."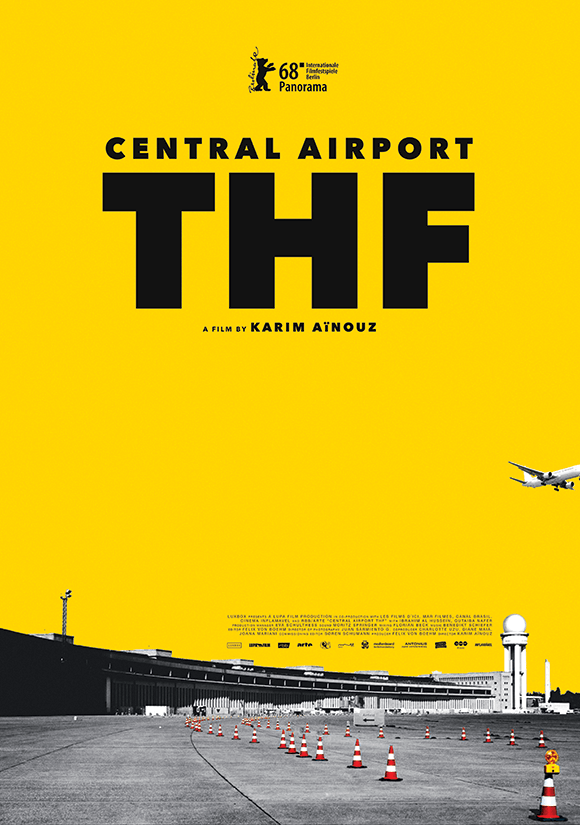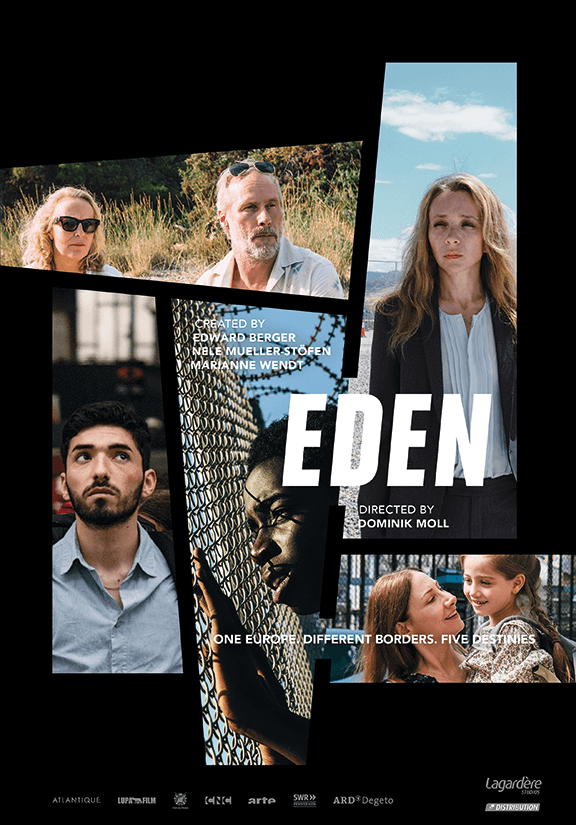 "I've always found it extremely refreshing to get out of Germany and travel to festivals abroad – whether it is Cannes or the festivals dedicated to series like SeriesMania or C21 – to meet and talk with colleagues from France, England, Greece or Israel because the views from abroad about a project are always really different from what you hear at home. This starts with the sense of humor where the French are quite different from the Germans, and then there are subjects you can't tackle in Germany."
A case in point is the project MISS HOLOCAUST SURVIVOR, co-written by Donna Sharpe and Raquel Stern, which received script funding from the German Federal Film Board (FFA) last autumn. "You can't produce the story about a beauty contest of Holocaust survivors without Israel!," says von Boehm, who is now on the search for an Israeli partner to come onboard the project. "Similarly, the financing wouldn't have been closed on THE AUDITION by Ina Weisse if we hadn't had the French partner – it wouldn't be possible to do such a project out of Germany on itself," he argues.
"The other common thread running through our work at Lupa Film is the focus on socially relevant topics," von Boehm continues. "These can be both in the past like FABIAN, which addresses issues that are just as relevant for the present day even though the story is set in 1931." And then there are projects which are both international and have a topical relevance such as Karim Aïnouz's documentary CENTRAL AIRPORT THF which premiered at the Berlinale's Panorama last year or the six-part EDEN mini-series which was directed by Dominik Moll from an original idea by Felix Randau and Jano Ben Chaabane, and aired by ARTE this past May.
"The people we work with also have something in common," he suggests: "they are highly original artists, each with their very own individual style and agenda."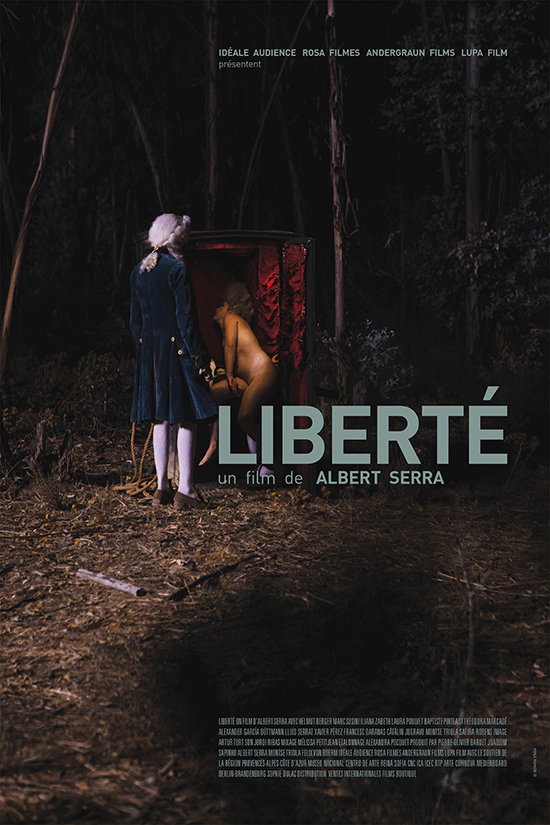 Moreover, Lupa Film's portfolio is not restricted to one particular format: there are documentaries such as Aïnouz's CENTRAL AIRPORT THF, Ina Weisse's THE NEW NATIONAL GALLERY and Dominik Graf's WHAT DO YOU MEAN 'THE END'? sitting alongside feature films by Joya Thome (QUEEN OF NIENDORF), Ina Weisse (THE AUDITION) and Albert Serra (LIBERTÉ).
"I think that subject matter finds its particular form and this is something you then have to work on with the director," von Boehm says. However, there is no doubt that the documentary form has a special place in the producer's heart since he has directed a number of documentary portraits in the past – on the directors Michael Haneke and Dominik Graf, the French producer Marin Karmitz, Barrie Kosky, the Intendant of Berlin's Komische Oper, and the French conceptual artist Christian Boltanski.
"I always try to make films myself every now and then because it's something that gives me real pleasure," he explains. "But, of course, there isn't much time for this in my producer's day-to-day schedule, although I am currently working with Constantin Lieb on a film about provenance research, looking at how the Nazis robbed Jewish art collectors and how their works are now being restituted."
In its short existence, Lupa Film – the company's name refers to the she-wolf who suckled the twin brothers Romulus and Remus in Roman mythology – has started building up its own "film family" because, as von Boehm stresses, "I like working on the basis of mutual trust and am interested in relationships of a long-term nature." This has seen him initially working with Ina Weisse on her documentary THE NEW NATIONAL GALLERY before embarking on producing her second feature film THE AUDITION, starring Nina Hoss, with Idéale Audience as French co-producer.
His documentary portrait of Dominik Graf was then followed by the production of Graf's own portrait of the late film critic Michael Althen in WHAT DO YOU MEAN 'THE END'? and the shooting this summer of FABIAN, an adaptation of Erich Kästner's satire, starring Tom Schilling, Saskia Rosendahl and Meret Becker. In addition, Lupa Film is developing a series project with Graf and his long-standing screenwriter Günter Schütter.
Moreover, von Boehm is looking to work with Karim Aïnouz on a future fiction feature project after their successful collaboration on CENTRAL AIRPORT THF, while the company is also lined up as a partner for French actor Mathieu Amalric's eighth feature film as director, SERRES MOINS FORT.
"A particular characteristic of Lupa Film is that we take our time with developing the screenplays until they are fully developed," von Boehm says. "For example, we spent four years on developing FABIAN and three years on EDEN." We produce quite a lot given the company's size and the fact that we only have four full-time staff, but we don't want to grow any bigger," he observes.
Looking to the future development of Lupa Film, von Boehm suggests that the company will focus on a two-track strategy of producing 1-2 of its own films and serving as a German minority co-producer on one other film each year. "We are independent and would like to remain that way," he stresses. "Indeed, I think that you can even see the independent element in such a primetime series as EDEN, and we want to use this position to build a bridge for other independents to the financing system and other film distributors."
Martin Blaney