"Ihave always been interested in historical subjects and tackling them from more than one perspective," says producer Gunnar Dedio who established the production company LOOKSfilm in his home town of Rostock in 1995.
In almost 25 years of producing films for television and the cinema, Dedio has held true to his approach of addressing topics from different angles and seeking to experiment and break down barriers whenever it seemed appropriate for a particular subject.
"Perhaps it has something to do with my background of growing up in the former East Germany," he explains. "I was 19 when the Berlin Wall fell and came from a system where only one perspective was allowed. Then, from one day to the next, we were confronted with a new system that said that its perspective was the only valid one. This experience had a lasting effect on me."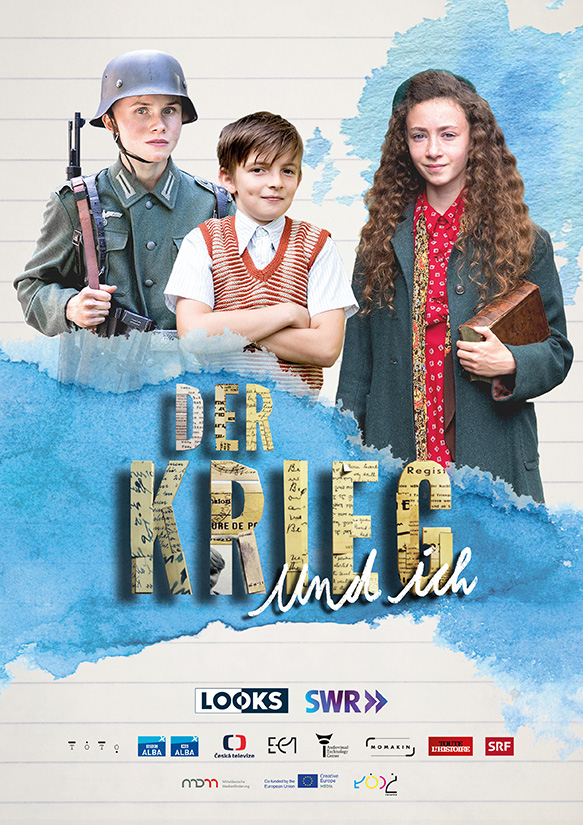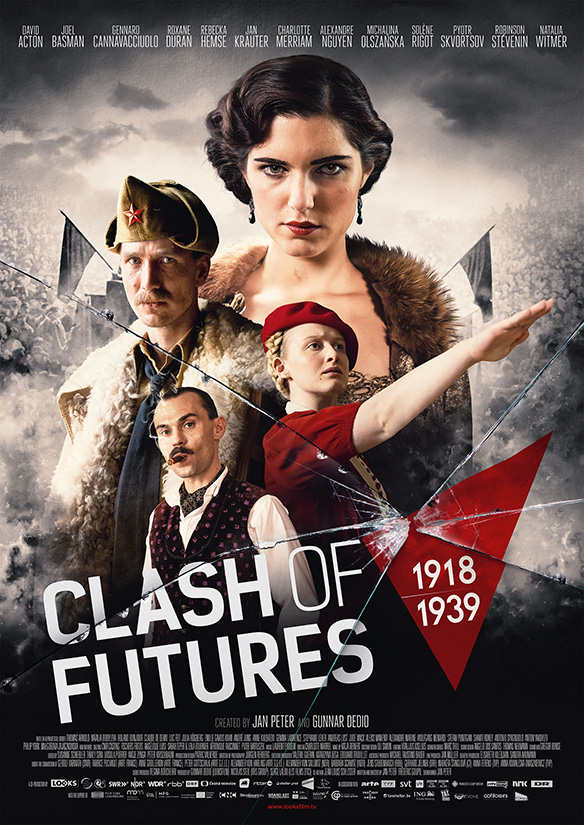 The Rostocker had initially been inspired to consider pursuing a career in the film industry after seeing Carlos Saura's dance film CARMEN at the town's Theater des Friedens cinema. However, he subsequently followed the line of "learning by doing" to acquire his skills as a producer and filmmaker rather than applying to attend film school for a more formal education.
After originally establishing LOOKSfilm in Rostock, Dedio later decided to move the company's main operations to Leipzig and has since opened branches in Berlin, Hanover and Halle. "We are quite a large operation compared to other production companies working in the documentary field and have 35 permanent staff at the four locations," he explains. The office in Hanover is managed by Bettina Offermann, who had previously worked for German United Distributors and has been handling the company's world sales activities through the subsidiary LOOKS International since 2011, while the Berlin office focuses on the company's fiction projects and the Halle operation concentrates on the management of archives and archive footage.
"At any one time, there are 20 projects at various stages of production in the company, ranging from development through to release," Dedio notes. "It was important for me to create a home where the people working for LOOKSfilm can pursue projects on a continuous basis and within a structure where they can work independently, make their own decisions on a project's progress and build up their own network of contacts."
The "film family" within the company is complemented by another series of long-standing relationships with certain filmmakers or production companies over the years. For instance, writer-director Jan Peter first worked with LOOKSfilm on the six-part docu­mentary series LIFE AFTER THE WALL in 2010 and then followed this in 2014 with the eight-part series 14 – DIARIES OF THE GREAT WAR telling the story of the greatest war mankind had ever seen through the eyes of those who lived through it.
This was followed last year by yet another collaboration with Peter on a highly ambitious project, the documentary drama series, CLASH OF FUTURES, which was a continuation of 14 – DIARIES OF THE GREAT WAR, boasting a 10 million euro budget and no less than 53 partners onboard.
Peter joined forces with the French writer-director Frédéric Goupil (THE RETURNED) to develop and write the scripts as well as co-direct the eight episodes chronicling the fates of extraordinary men, women and children from France, Germany, Italy, Great Britain, Austria, Sweden, Poland and the Soviet Union using their own diary entries, letters and memoirs to relive the dramatic years of the 1920s and 1930s.
Meanwhile, Dedio has cultivated a particularly fruitful relationship with the French production house Les Films d'Ici to co-produce such documentaries as Dominic Garing's THE WILD FARM (2010) and Michael Radford's MICHEL PETRUCCIANI (2011) as well as the first foray into fiction feature film production on Arnaud des Pallières' Heinrich von Kleist adaptation MICHAEL KOHLHAAS (2013), starring Mads Mikkelsen, David Kross and the late Bruno Ganz, and they are planning to work together on a future film project by Ukrainian director Sergei Loznitsa whose A GENTLE CREATURE was co-produced by Dedio in 2016.
As Dedio points out, that, by their nature, the kind of projects LOOKSfilm has taken on over the years have been ideal candidates for international co-production: "We have worked with 'usual' countries like France, the UK, Spain and Italy but there have also been partners from other countries like Russia, Qatar or the African continent where the perspective adopted is completely different from ours in certain key points. That's exactly what I find so appealing and this then makes the project all the more interesting."
One of LOOKSfilm's most recent projects, KIDS OF COURAGE, is a case in point, illustrating how the series' makers look at a subject from multiple perspectives. "The Second World War is seen from the perspective of children based on entries in their diaries," Dedio explains. "But we don't just restrict ourselves only to German children; there are also children from France, Scotland, Russia, Poland, and Czechoslovakia who observe the very same conflict but from different vantage points."
Although LOOKSfilm is mainly known both at home in Germany and abroad for its documentary output, the company's founder doesn't want to restrict himself to specific genres or formats: "We work with platforms like Netflix and co-produce with the public-service and private broadcasters and are open to projects from both documentary or fiction. There isn't any hierarchy for me between the formats or distribution channels. The important thing for me is that a story is able to reach an audience," he argues. "I am always wanting to see if people are interested in what I have produced. That's my declared goal, but I am also open for experiments if they can break down barriers or existing formats."
When it comes to the kind of topics that appeal to him, Dedio says that "sometimes it's a person rather than the subject because that person is able to tell an interesting story and the subject then follows on from this. Other times, the subject matter is the start­ing point and that often comes when you are working with archives. You find some real gems in an archive and know straightaway that this is something that should be told and the appropriate narrative form then comes along later."
Indeed, archives have played – and continue to play – an important role in the work of LOOKSfilm. "We decided to establish our own archive department quite early on in the company's development because I wanted to have this knowledge and expertise available in-house for our own projects using archival footage," Dedio recalls. Meanwhile, the archive arm received a substantial boost this year when LOOKSfilm announced that it had taken over the archive distribution PROGRESS Film's catalogue of some 17,000 titles.
"The DEFA-Foundation entrusted us with the digitization and monetization of what is one of the largest film collections in Europe," Dedio explains. "In addition, it is the only collection worldwide where the film heritage for a whole nation [East Germany] is collected in one place." A state-of-the-art online platform – www.progress.film – has been created to provide access to this treasure trove which includes films from DER AUGENZEUGE newsreels as well as classics from DEFA's animation studios.
At the same time, LOOKSfilm is keeping a close eye on the changes to the media landscape in Germany and at an international level. "It's been an exciting time ever since the advent of the streaming platforms and we're proud that we have a chance to work on productions for Netflix," says Dedio, concluding that "this new competition could provide that necessary stimulus for the public-service broadcasters to change and adapt to the new order since they are the conditio sine qua non for a healthy media
Martin Blaney