Jakob Lass, with the big beard and older by two years, and Tom Lass, are keen to clear up one question immediately: "We are brothers," Tom explains, "but not in the sense of the Coen Brothers or Wachowskis, in that we don't work together as a directing team." To which Jakob adds: "We both have strong visions and support each other." It is not that the Brothers Lass go as far as to finish each other's sentences, but they are clearly very much sympatico and on the same wavelength.
Tom Lass was born in Munich in 1983 and, in his own words, "didn't study anything!" What brought him off his original course of com­puter programming, was becoming an actor by accident: "I went to a casting when I was fifteen and after six rounds I ended up playing one of the leads in ANTS IN THE PANTS," he relates. "I finished school, kept on acting, doing more theater and film, and then we started directing."
Jakob Lass also has thespian blood in his veins, starting his acting career "when I was nine! Then training when I was seventeen." After young and wild years on the stage he applied to study film direction and "was turned down repeatedly by every film school in the country!" (Lesser mortals would have buckled but another thing he and Tom share is a WTF?!-attitude: brothers are gonna do it for themselves!) "So I decided to make my own film." The result was the irreverent, very funny and also touching, short film PAUL THE LIFEGUARD (2007). The mockumentary won several awards, propelling Jakob to the Berlinale Talents, to studying at the Filmarche Kreuzberg and, "finally", a place to study directing at the Film University Babelsberg KONRAD WOLF.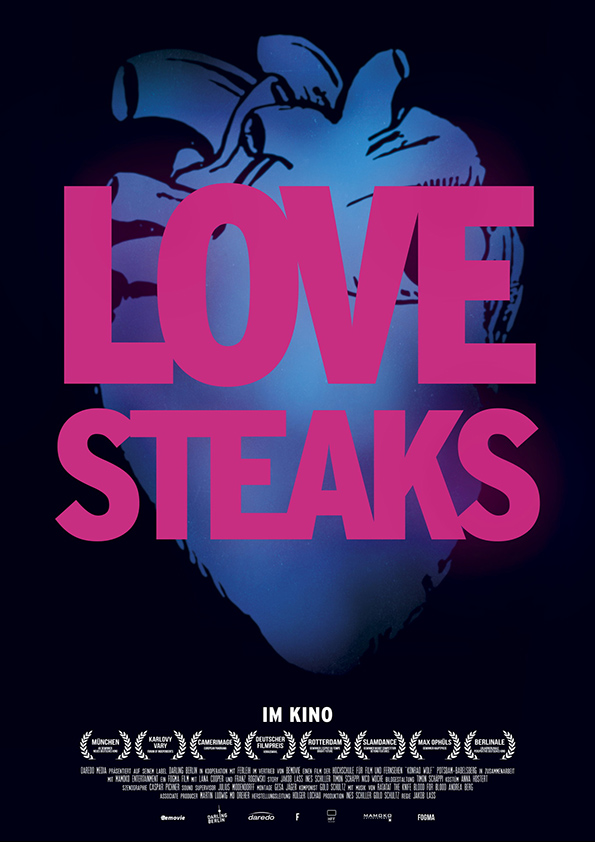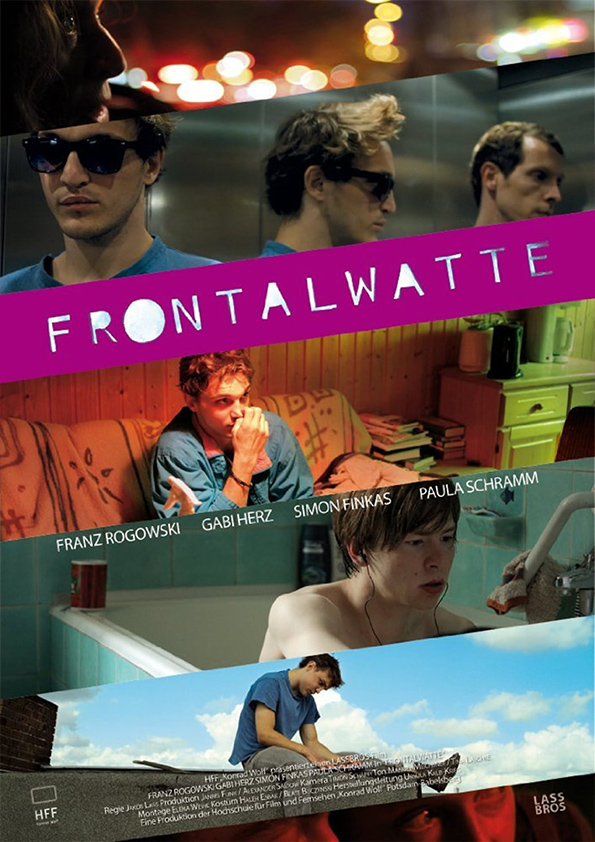 "Ifirst got behind a camera in 2005," says Tom. "I started as a production assistant and driver, then unit- and location manager and eventually first A.D." He then made a big leap with his first, improvised and low budget feature, PAPA GOLD (2011): it was nominated for the Max-Ophüls-Award and the First Steps Award and won, amongst others, the Association of German Film Critics Award at the Achtung Berlin festival. He followed it in 2013 with another low budget feature, CAPTAIN OSKAR, which took the top award at the Oldenburg Film Festival and its lead actress Martina Schöne-Radunski taking home the Seymour Cassel Award.
Meanwhile in Babelsberg, in the kind of game of leapfrog that happens in such a familial constellation, Jakob directed a feature in his first year: FRONTAL WOOL with Franz Rogowski in the lead role. "The dialogue was improvised," Jakob says, "the lecturers were against it!" Two years later, in 2013, his LOVE STEAKS won every award in the Neues Deutsches Kino sidebar at the Munich Film Festival and was nominated in the Best Film category of the German Film Award.
Recently the Lass Brothers got themselves known as "the Laser Brothers!" (Tom), for throwing laser-themed parties for film­makers and organizing weekend workshops in the countryside called "Lass Bros Nature Camp".
Around 2005 both moved to Berlin, because "in Berlin you have a different infrastructure than in Munich. There is a place for every subculture here," Tom continues, "in Munich every subculture only has one bar and sometimes they even have to share it!" Jakob echoes his agreement: "Berlin simply has more to offer. It's creative, more flexible, livlier whereas Munich is more ex­clusive."
When it comes to their working methods there are more similarities than differences. Both have a great love of improv – not because they don't know how to write a screenplay, but specifically because they want to circumvent the limitations of a screenplay and utilize the direct impact of reality you get from improv. "You need authors, of course!" Jakob exclaims. "You need a good dramatic structure to rely on, and to be able to get inspiration in the moment: that's how I made my last three films."
Tom doesn't "start with the idea but with reality. I look at what is around me, what interests me, a person or theme, locations, a cool apartment to film in, what I can put together. When you start in your head, you can have all the ideas you are capable of, but when you try to reconcile them with what's really out there, you have to make compromises, especially if you don't have the money and means to manipulate that reality. That's how aspiring filmmakers botch up their first films. If I don't have what I want, then I only need what I have! This gives me access to much more honest stories than I could ever come up with when struggling to write a script. With my head. On paper."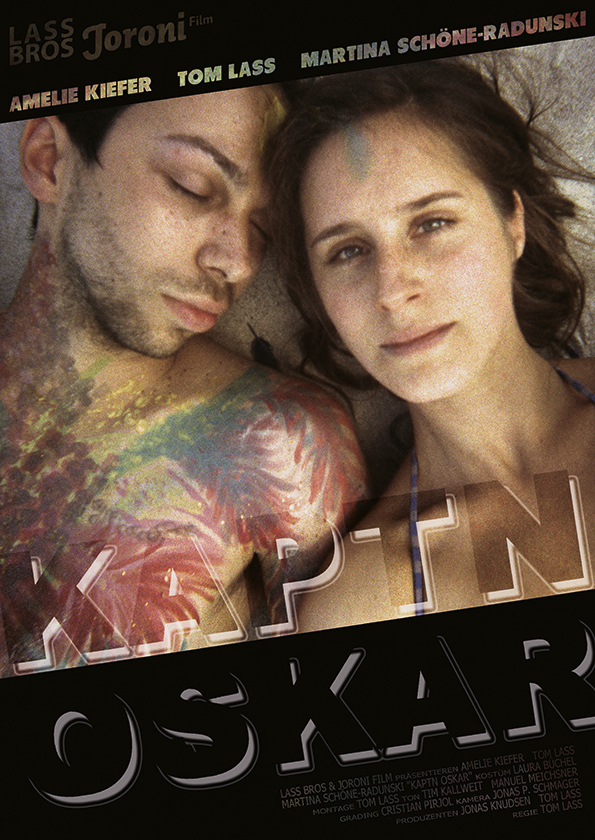 For Jakob, LOVE STEAKS started as an idea of reduction in logistics. We had just one location, a remote hotel. I don't need 1,000 possibilities and 1,000 options. I brought two actors, wrote a love story and filmed it with the hotel staff. We brought actors and real people together, filming in the hotel kitchen."
Jakob's next film, TIGER GIRL (2017) follows the same pattern. The background is real, a school where people are trained to become security personnel. "It's a combination of almost documentary moments combined with fiction, we have fight sequences and hyper-dimensional power. It's Martial Arthaus!" he says, inventing a new genre for the industry! "Dogma 95 inspires me," he continues, "I like my set to be a creative lively place, and I like story material that is larger than life."
With both brothers "coming from acting", it marks their working methods. They know the processes and technicalities and that is where their stories originate. As Tom explains: "We always discuss what is needed in advance. I worked on sixty to seventy projects. I still act and the observation I made on these film sets led to our current method. You often have very talented people all working very hard, but that talent is wasted after 18 hours trying to cram all that script into a tight schedule. So instead we film only as long as we're productive, and once we're tired we go to bed! Every take is unique so there's nothing to repeat. If it's good then you got it, and if it sucks you shove it. Sometimes I play in my own films because that way I can steer and in­fluence the scene from inside."
Jakob: "I guide my actors by often giving them secret tasks they get separately so I can steer the conflict, needs and goals of each scene where they have to react to their partner." Yet, love of improvisation notwithstanding, both brothers believe firmly in the importance of the script because, as Tom says: "It takes a lot of preparation to improvise!"
What both brothers also have in common is a sense of humor. "We want to entertain," Jakob says. "You need a funny premise and then stay true to it." For Tom, "Humor is essential. A film can't be serious without it. It should be honest and truthful which will inevitably make it funny. Just don't make it funny just for fun's sake."
Both Lass brothers are on a roll and enjoying the opportunities they see before them. Jakob calls it "a loosening up, a new generation of decision makers coming in and up" and Tom agrees: theirs is a relationship built on what they have in common, not what they don't.
Each one is, of course, finishing his latest project. For Tom this is UGLY AND BLIND, his third feature. It's about a guy who is ugly, who really wants a girlfriend but can't, because – well… ugly. Then he meets a girl who's blind and BAM! The film will have its festival premiere in June. Jakob is editing SO WAS VON DA, an improvised version of the novel of the same name. "It plays in one night at a club that is about to go bust," he says. "We filmed it in a real club we set up ourselves."
And if Hollywood came knocking? They would both stay "improv- and actor focused." Tom wouldn't refuse to expand into other genres "to utilize improv in a sci-fi film." Jakob claims it would still "not be about how many helicopters blow up in the background." Except you can tell both of them are already considering the possibility!
Simon Kingsley