Afeature film debut as an older adult? A young talent award in the middle of life? In Cordula Kablitz-Post's case, from early teenage everything progressed from one thing to another towards the huge success of her biographical feature film IN LOVE WITH LOU – A PHILOSOPHER'S LIFE. It started with the short films she made together with school friends using her father's Super 8 camera. Her father was a key inspiration in the adventure of filmmaking: "He is still a passionate photographer today. Even as a five-year-old, I was excited to see how images are created in the developer baths, and how they can be influenced by framing and light."
Cordula Kablitz-Post studied German language and literature and theater studies in Munich and Berlin, aiming to become a theater dramaturge, and soon she had completed first internships and assistant directorships in the theater. At the same time, she became more and more interested in film; instead of film school, however, she took a practical approach from the very beginning.
Searching for an interesting director from whom she could learn, Uwe Schrader attracted her attention with his WHITE TRASH. She appreciated his outstanding authenticity, the documentary touch, and this is still evident in her work today. She applied and spent a year working on Schrader's next feature film project, SIERRA LEONE: "I learned everything from scratch. It was my film school. I took part in all the planning and execution, from location searches to casting extras and direction." As a student, she found out that the Faculty of Journalism at the FU Berlin hired out equipment and material for film projects, and she started to shoot her first short 16mm films. To her disappointment, DIE FALLE, a short comedy about snoring, was rejected by the Oberhausen International Short Film Festival – too entertaining in a very political era. But three years later it earned her a first license contract at Premiere TV.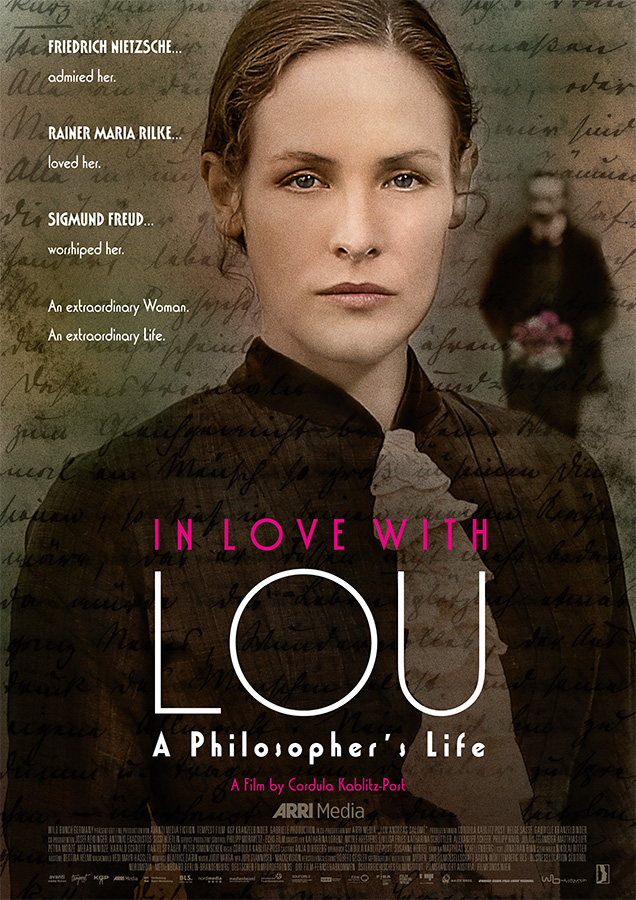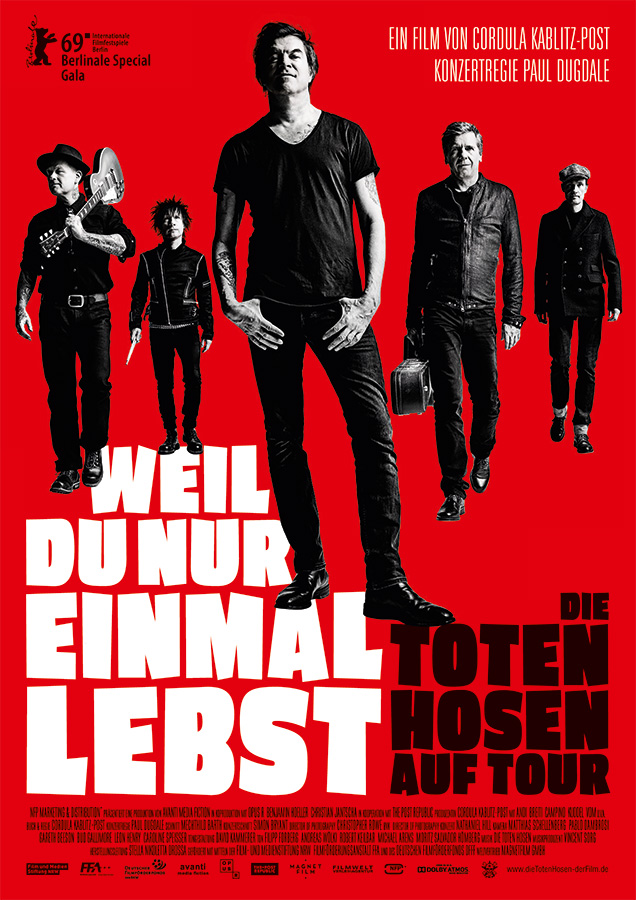 At the same time, she worked for public broadcaster ZDF as a script and continuity writer, for Thomas Brasch as an assistant director, and established contacts with producers, actors and directors such as Christoph Schlingensief, thus building up a network. In the golden age of television, a bread and butter job at Rias TV offered an opportunity for multiple formats, a creative biotope.
In order to influence the creative process more, and to assemble her teams according to artistic criteria, Cordula Kablitz-Post founded her first company Medusa Film in 1994, producing mainly music videos. In 1995 she founded her next company, avanti media, with a fellow student, Edda Baumann. They developed and produced the renowned documentary series DURCH DIE NACHT MIT ... ("Through the Night with ...") for ZDF/ARTE, many episodes of which she directed herself. The format was awarded four Grimme Prizes in 2006. To concentrate more on feature films, Kablitz-Post founded avanti media fiction in 2002: "From the very beginning, I wanted to be cinematic and fictional, and after the many documentaries, I decided to return to that." The first project by the newly founded company was the award-winning feature film SOPHIIIIE! by Michael Hofmann, starring Katharina Schüttler in her first leading role as an unintentionally pregnant 20-year-old experiencing a rough trip through night-time Hamburg. The company's next international success was the Student Short Film Oscar® in Silver for HIGH MAINTENANCE by Philipp Van.
Parallel to this, Cordula Kablitz-Post directed episodes on musicians Campino, Nina Hagen and painter Markus Lüpertz for the ARD series DEUTSCHLAND, DEINE KÜNSTLER. The biographical aspect runs through all her projects: "I have produced many portraits for various television stations. I always picked out exciting artists – charismatic personalities with rough edges –, and I wanted to explore the psychology behind them. The focus of my work is on biography."
This is also true of her feature debut IN LOVE WITH LOU – A PHILOSOPHER'S LIFE. Cordula Kablitz-Post had discovered the writer and psychoanalyst – and friend of Rilke, Nietzsche and Freud – at the early age of 17, when she was browsing the library in her home town Liederbach im Taunus in search of female identification figures: "As a teenager, it was difficult to find women I could identify with. The free-spirited life of Lou Andreas-Salomé impressed me. I didn't know that women in the 19th century could live such self-determined lives, even if they had to fight against all odds." Like many of her projects, Cordula Kablitz-Post also had to fight for this film, against all the resistance of editors and broadcasters for whom Lou Andreas-Salomé was not famous enough: "Why don't you do something about Nietzsche or Rilke?". Cordula Kablitz-Post persevered and took the full risk, even without broadcaster participation: "I invested a great deal that I'll probably never earn back. But I just had to make this movie, and in the end it has been my calling card for other projects." With a budget of just under 2.4 million euros for an historical film, she had to be inventive and created an original special effect that gave the film a special flair: instead of constructing entire city scenes, she worked to establish panoramic historical scenarios using animated postcard backdrops and green screens.
The international festival success of IN LOVE WITH LOU – A PHILOSOPHER'S LIFE, a project so close to her heart, enabled her to finance the documentary film DIE TOTEN HOSEN – YOU ONLY LIVE ONCE in just six weeks. Seen by audiences of around 115,000, the film has been the most successful German documentary this year. The next project will be a documentary about H.P. Baxxter and his band Scooter. Although she has portrayed many famous men over the years, Cordula Kablitz-Post is generally more interested in women's stories: "I can identify better with them. There is far more talk about men than about women, even now." Her next feature film will be about the most controversial of all German female artists: Leni Riefenstahl. "The author Susanne Hertel and I have been working on the script for three years now. It traces the life and work of a woman who throws her morals overboard for the sake of self-realization. A case study in the truest sense of the word."
Anke Sterneborg