Not that there was ever much doubt, but anyone still unconvinced that Albrecht Schuch is one of the best and, not least, most versatile German actors of his generation only needs to take a look at the winners of the German Film Awards. This year, the 34-year-old won TWO Lolas, which were awarded on 24 April: for SYSTEM CRASHER as Best Leading Actor, and for BERLIN ALEXANDERPLATZ as Best Supporting Actor.
Schuch is too modest to make a big deal out of this double tribute. Talking to him, it quickly becomes clear that awards are not what drives the Jena-born son of a general practitioner and a psychiatrist in his work as an actor. But of course, that doesn't mean that he's not delighted: "Regarding both films, I did notice a difference from other projects, especially when it comes to teamwork. In both cases I sensed afterwards that the final result could be something very special." And so he sees the numerous award nominations for both films – eleven in the case of BERLIN ALEXANDERPLATZ, ten for SYSTEM CRASHER – primarily as honors for the whole team. "A good film is always a team effort. Even the person who deals with the road block has something to do with whether the film is successful in the end. Because he may just manage to appease an annoying cyclist who was defying his instructions – and at that very moment a scene was captured that ultimately made it onto the screen."
Certainly Schuch, who studied at the Academy of Music and Theater in Leipzig and, at the start of his career, appeared on stage at the Maxim Gorki Theater in Berlin and the Vienna Burgtheater, is well-versed in good films. Since 2016 at the latest, he has been enjoying what is known as a run. At that time Christian Schwochow's artist portrait PAULA premiered in Locarno and became a real audience success. In addition, the documentary drama DIE TÄTER – HEUTE IST NICHT ALLE TAGE about the NSU murders, also directed by Schwochow, won the renowned Grimme Prize. This was followed by celebrated TV movies such as GLADBECK, THE POLICEMAN AND THE GIRL or the best-selling film adaptation KRUSO – and a seemingly endless stream of prizes, from the German Television Award to the Golden Camera and the German Actor's Award.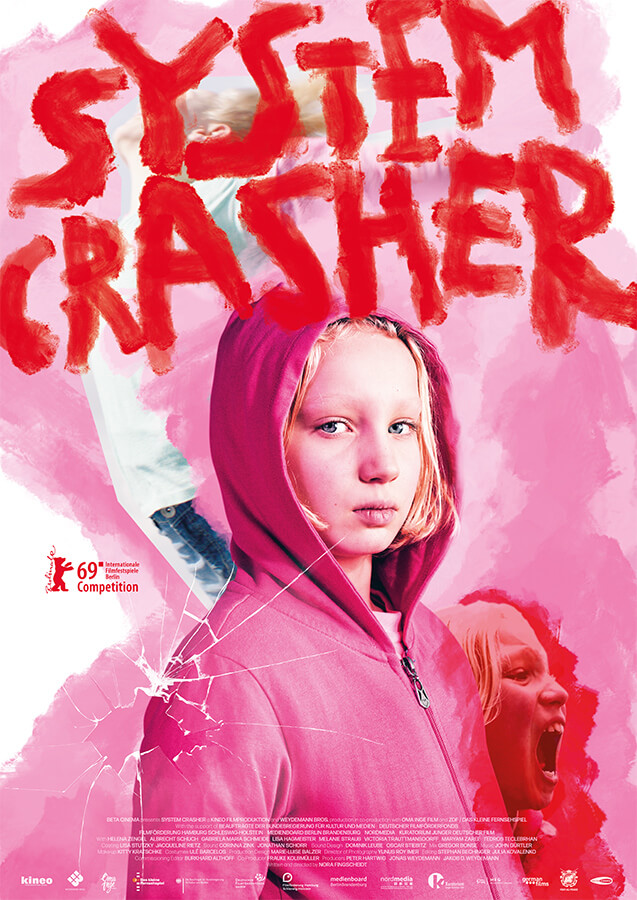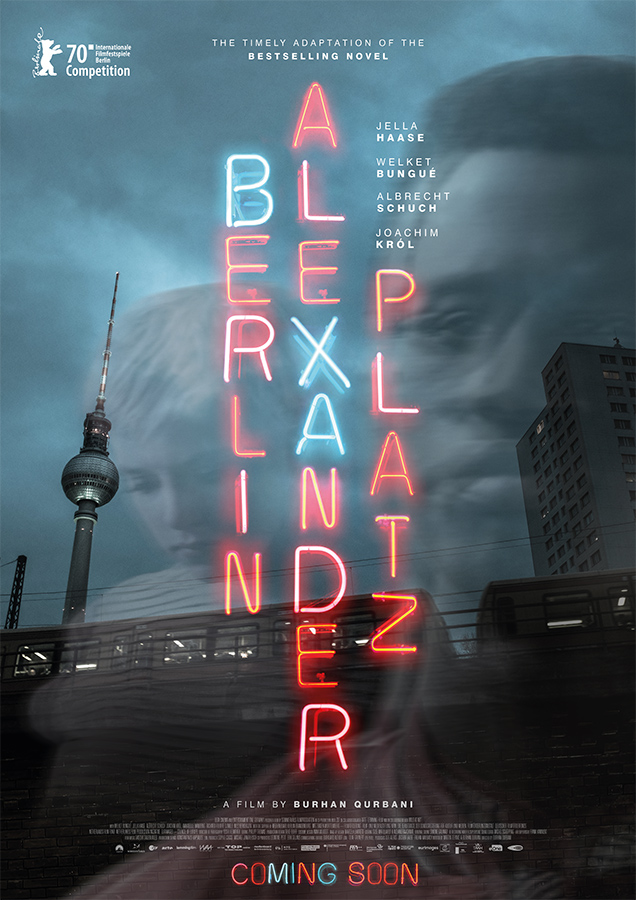 "The fact that I can choose my projects at the moment, decide for myself what I do and what I don't do – that's actually the biggest prize I've ever received," Schuch says with regard to his recent successes. "It's a privilege and a gift that I have received such encouragement and trust from others. As an actor, I feel very much appreciated." An increasing number of casting invitations are also coming from abroad – at the latest since Nora Fingscheidt's SYSTEM CRASHER and the Emmy nominated series BAD BANKS. Yet the Berliner-by-choice is not actually someone who feels particularly comfortable facing a lot of attention and the expectations that come with it. "By nature, I am more a quiet person who needs a lot of time to think things through and let them take effect. I need to be able to think clearly," Schuch says of himself. "But that's not how this industry works; it's so incredibly fast and decisions need to be made in a very short time. Sometimes, this puts me under pressure and leaves me gasping for breath." So situations like the one at this year's Berlinale, where the world premiere of Burhan Qurbani's BERLIN ALEXANDERPLATZ had to be reconciled with shooting for the screen adaptation of the THE ROYAL GAME, are not really his cup of tea.
Schuch feels most comfortable when he has the peace and quiet to concentrate on one project after another. When he can take the time to decide to work with a specific director, for example: "I need to be on the same plane as the other person", he explains. "When I choose a role, I always give something of myself. Or at least I let it pass through me. It's my voice, my body. Basically, I give myself up naked. So I need protection from the person I'm working with."
The intensity with which the brother of fellow actor Karoline Schuch (HANNA'S JOURNEY, BALLOON) devotes himself to his roles can also be discerned in his physical appearance. The former kickboxer who takes on a girl who is difficult to raise in SYSTEM CRASHER, the ambitious investment banker wearing a designer suit in BAD BANKS, and the emaciated, psychopathically repellent drug gangster Reinhold in BERLIN ALEXANDERPLATZ – these roles are so physically different that apparently some viewers don't even realize that it's the same actor in all cases.
Versatility is definitely a decisive factor in Schuch's own choice of roles. He noticed early in his career how actors can often be cast in a one-sided manner, beneath their actual capabilities: "Constantly, this fear of being pushed into a certain corner is making me want to avoid that very thing." But the real decider is a different matter, as he underscores: "It's the story, the director's vision and the acting partners that are of the utmost importance to me. Because to tell a story, you need people who share a vision. Or have the desire to create one together." And the coming months will show again that there is no shortage of such comrades-in-arms for Schuch. At any rate, in Philipps Stölzl's THE ROYAL GAME, the biopic LIEBER THOMAS, and also the Erich Kästner film adaptation FABIAN by Dominik Graf he has already shot three new, top-class films waiting to find an audience as soon as our cinemas reopen their doors.
Patrick Heidmann