"We are not the people for niche markets, our goal is to reach a wide audience with our productions," says producer Dan Maag, one of the co-founders of Pantaleon Entertainment along with investor Marco Beckmann and actor-producer-director Matthias Schweighöfer."
"I first got to know Matthias during the production of THE RED BARON more than 10 years ago," Maag recalls. "We immediately hit it off and soon realized that we had a lot in common as far as what we wanted to achieve and the kind of films we liked to see."
They then brought their friendship onto a more formal level when Schweighöfer started preparations for his directorial debut with the 2011 comedy WHAT A MAN and Maag became the third partner in the company which the popular actor had previously set up with Marco Beckmann to pursue his ambitions in the area of production and direction.
This first feature production – in co-production with Fox International Productions and distributed by Twentieth Century Fox of Germany – was then followed by a raft of comedies directed by and starring Schweighöfer such as BREAK UP MAN, THE MANNY and JOY OF FATHERHOOD.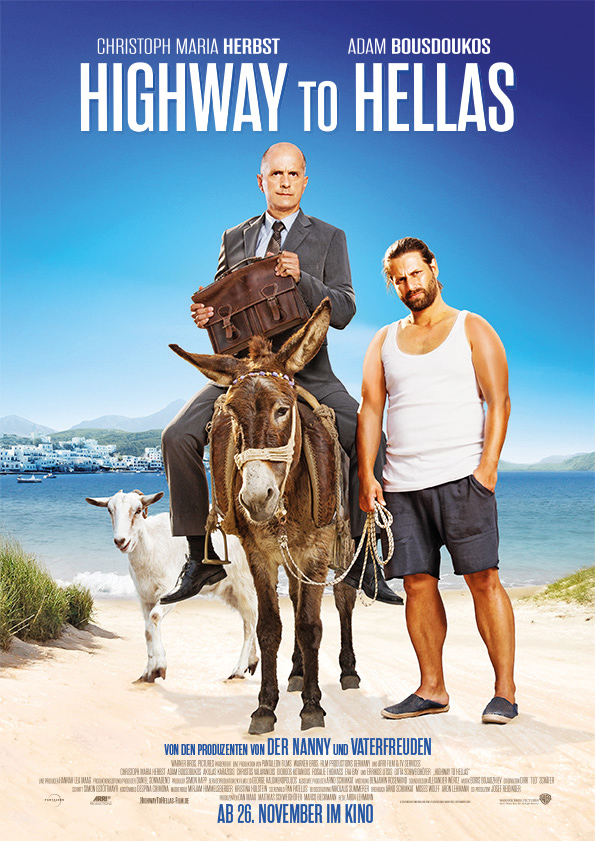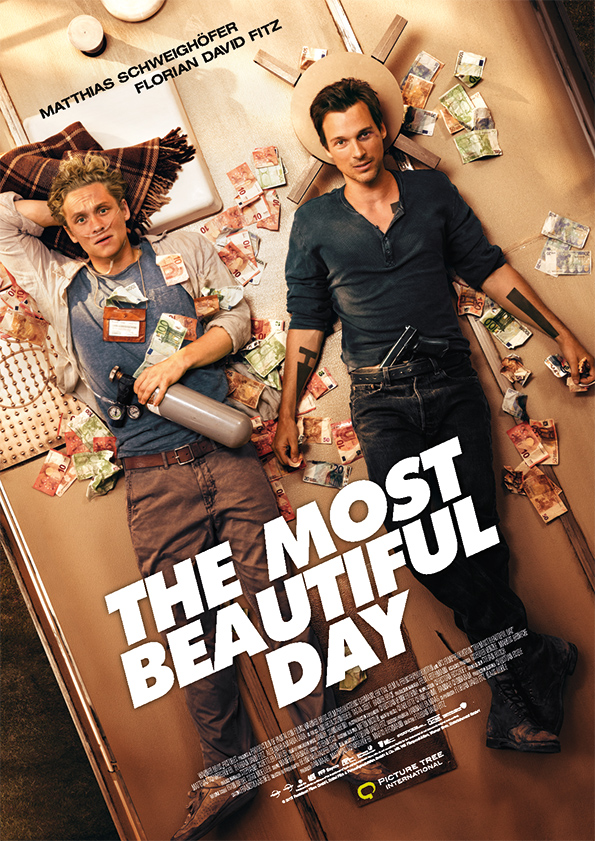 But the young company didn't restrict itself to only handling projects by its co-founder. "Pantaleon may have begun with films by and with Matthias, but it was never conceived as just being a vehicle for his projects," Maag explains.
Indeed, the production powerhouse soon widened its sights to bring such directors as Markus Goller (FRAU ELLA), Aron Lehmann (HIGHWAY TO HELLAS) or Florian David Fitz (THE MOST BEAUTIFUL DAY) and Torsten Künstler (HOT DOG) into its roster of talent.
"I'm not a great believer of contractual constraints, but prefer the idea of building up a family of like-minded collaborators," Maag observes, pointing out that, from the outset, Pantaleon "has had a long-term vision of the direction we want to go in, and we have been interested in developing lasting partnerships with creative artists rather than going from one project to another."
Moreover, the company has built up working partnerships with other German production companies on its projects – ranging from Erfttal Film- und Fernsehproduktion through Wiedemann & Berg to Barefoot Films – and last year served as a co-producer on Erfttal's first in-house production, DIE VIERHÄNDIGE by Oliver Kienle.
And the decision to become listed on the stock exchange in Frankfurt in 2015 gave Pantaleon the financial means "to realize our bigger dreams. We haven't regretted doing this," Maag declares, "but it was a new experience to have shareholders as partners who are following what we are doing."
While Pantaleon might initially have seemed rather typecast as a highly successful purveyor of crowd-pleasing comedies, this changed a couple of years ago when the German office of Warner Bros. came to Maag and his two partners with the idea for a TV series which subsequently evolved into YOU ARE WANTED, with Schweighöfer directing and starring as well as producing. "That really was a godsend because it allowed us to try out something else," Maag recalls.
At the same time, they were aware that all eyes in the German film and TV industry would be watching to see how they fared in producing what became the first German Amazon Original series. The six-part thriller series about a young hotel manager and family man whose existence is turned upside down when someone hacks his personal data and starts messing with his life featured Schweighöfer in the lead role appearing opposite an A-list cast including Alexandra Maria Lara, Karoline Herfurth, Tom Beck, Catrin Striebeck, Edin Hasanovic, Louis Hofmann, Lucie Aron and Katrin Bauerfeind.
"We didn't want to make an international series à la TRANSPORTER, and Amazon and Warner wanted a series for Germany that would function first and foremost here," Maag says. "But the issue being addressed – the risk of being observed online – has a universality that makes it something which people can also relate to in other countries as well."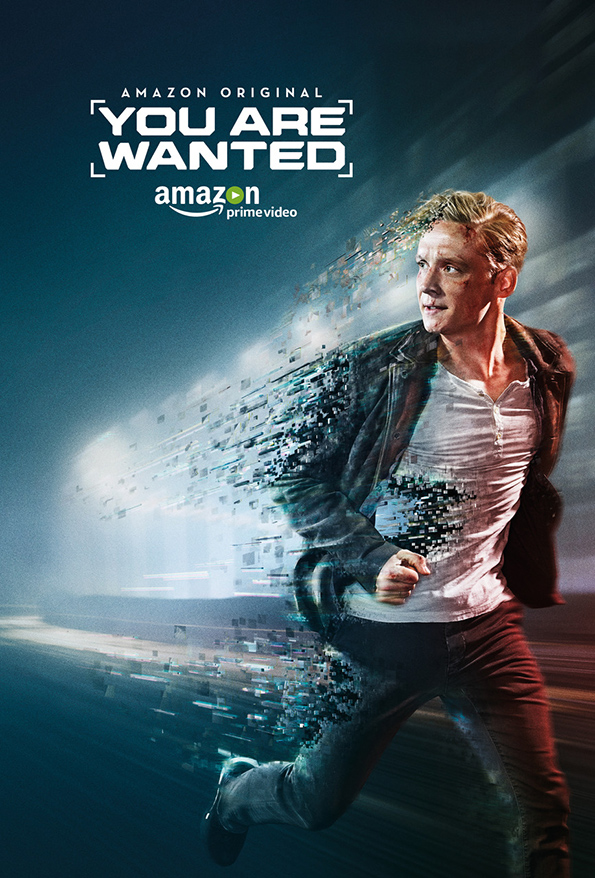 Working on a television series instead of for the cinema opened up a new world for the company, both as far as production practices as well as VOD audience consumption are concerned. "Our job with the series was to keep the audience's interest at the same level throughout all of the episodes – that made our work and those of the writers much more complex. It's quite different from a film in the cinema where the people leave after 100 minutes," Maag observes.
But what they didn't know during the production of YOU ARE WANTED was that Amazon Prime Video would decide to release the series this past March simultaneously in more than 200 countries and territories on six continents in English, French, Italian and Spanish as well as with Portuguese, Hindi and Japanese subtitles. This was the widest release ever for a German TV series, but it only took Amazon a matter of a few days after the online premiere on 17 March to announce that an order had been made for Pantaleon to deliver a second season of YOU ARE WANTED. In 70 countries – ranging from Canada and Mexico to Brazil, France and Spain – the series was among the five most seen on Amazon Prime Video during the weekend after the premiere.
And there were also critical plaudits from beyond Germany's borders: describing the series as "a gut-twisting German cyber thriller in six neat episodes," The Guardian's TV critic Julia Raeside enthused that Pantaleon's first foray into TV series production" [will] make you want to burn all technology, but not until you have downloaded YOU ARE WANTED on to all your portable devices and binge-watched it under a blanket in a basement with gaffer tape over the webcam."
The company's portfolio – which also includes a music publishing arm Pantasound and TV production outfit Creative Cosmos 15 – expanded last year to launch an online streaming platform – Pantaflix – which adopted a unique approach by allowing producers to cut out the gatekeepers and middlemen and retain 75% of the sales on a film, while pantaflix.com takes a 25% commission. By dispensing with the need to acquire expensive licenses, the platform is able to operate a lean transaction-based business model. Pantaflix had already amassed some 5,000 titles by the end of last year and is now aiming to have 40,000 in its catalogue by the end of 2017, with plans to establish a potential joint venture with a Chinese partner on taking the VoD platform to a new stage.
In addition, Pantaflix's visibility at home in Germany will have been given a welcome boost this year by the decision of the German Film Academy to enter into an exclusive agreement with the platform whereby the 1,700 voting members were able to screen the nominated films on pantaflix.com before deciding on the winners of this year's German Film Awards, the Lolas.
While a second season of YOU ARE WANTED will now be on the company's future roster, Pantaleon has also been continuing its close working relationship with the private broadcaster Sat.1. Last autumn saw the TV movie JACK THE RIPPER by Sebastian Niemann attracting good ratings, and this was followed in the spring by the shooting of the romantic comedy DEIN SONG (working title), starring Tom Beck and Cristina do Rego in the leads. Moreover, work is currently underway on the screenplay for an adaptation of Jessica Koch's bestselling semi-autobiographical debut novel So Near the Horizon (Dem Horizont so nah) which will mark Pantaleon's first collaboration with the distributor Studiocanal.
And the company has teamed up with the veteran director and DoP Joseph Vilsmaier for a two-part TV event movie based on Peter Seewald's biography of Josef Ratzinger who later became Pope Benedict XVI.
So, there's plenty to look forward to from the Pantaleon trio – definitely a name to watch!
Martin Blaney