Adamstown is doomed. Cursed by an old native spell, only animals are able to build and renovate in this place "out in the West". Animals had been expelled long ago, but with unknown intentions they seem to be preparing their comeback. And now humans and animals are struggling and fighting over power and influence. A bank must be built, bullets must be shot and a curse has to be broken.
Behind the scenes on the other hand, people of different cultural and religious backgrounds, refugees, people with and without disabilities, old and young are working together to crush borders and show respect. Embedded in a fantastic story, a diverse and fantastic cast brings the graphic novel by Verena Braun to life in the flatlands of Northern Germany.
Directors
PATRICK MERZ and HENNING WÖTZEL-HERBER are active the field of media pedagogy for civic educational training institutions. While Merz has been making films for more than 20 years, ADAMSTOWN marks Wötzel-Herber's directorial debut.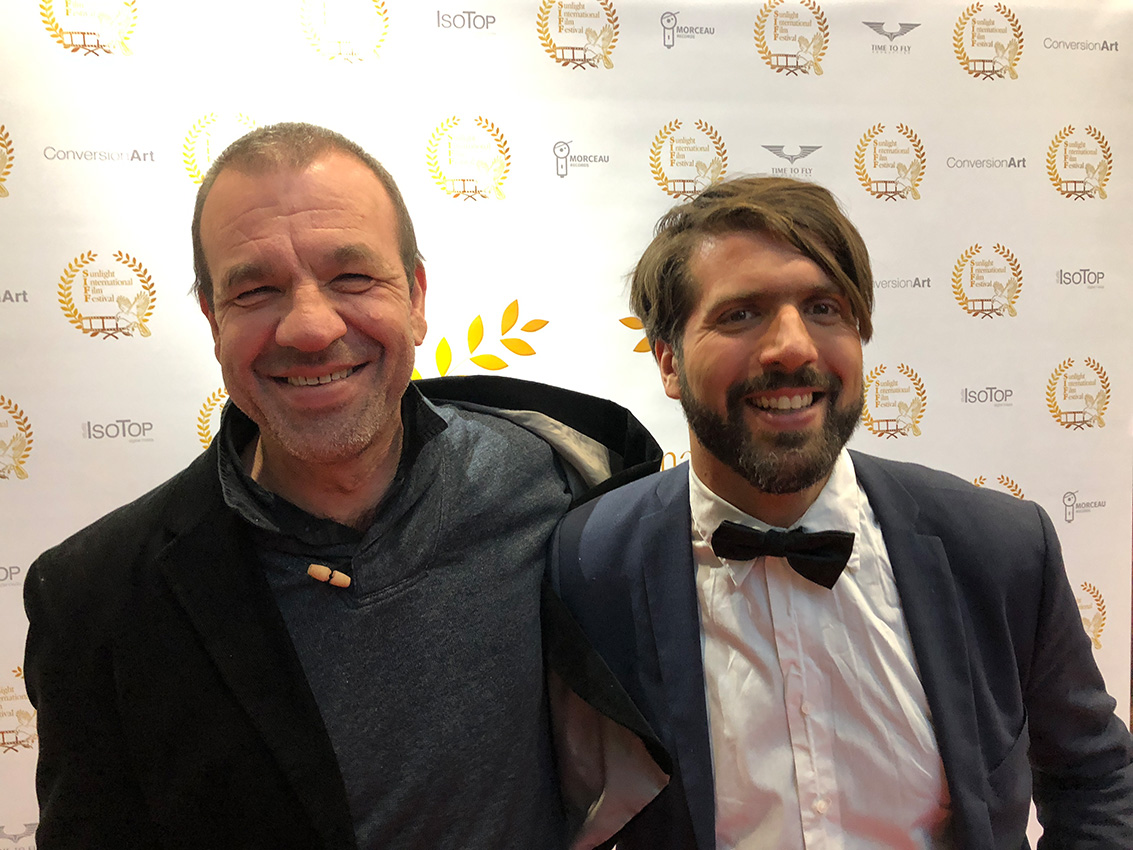 Patrick Merz, Henning Wötzel-Herber photos © ABC Bildungs- und Tagungszentrum