Two cops investigate the disappearance of two teen sisters in a remote town, where it seems like everyone has something to hide – including the bodies…
In the Fall of 1992, police inspectors Patrick and Markus are sent off to a remote corner of the country to examine the disappearance of two teen sisters, 15 and 16. Did the two pretty girls just run away from their hick town, or did something more sinister happen to them? In this remote part of the country, the effects of the East German regime still muddy the waters. No one saw anything, the inspectors are greeted by iron silence. A photo negative showing the two girls naked and tied up in a hunting lodge seems to indicate a sex crime has been committed. The terrible suspicion is tragically confirmed when the girls' dead bodies are found, raped and brutally murdered. While the relatives of other young women who have been missing for years come forward, the iron silence toward the cops turns into open hostility. Who has what to hide and why? When the detectives start to unravel the mystery, they soon wind up in danger themselves...
Director
CHRISTIAN ALVART was born in 1974. He never attended film school, yet – self-taught – he still managed to make the leap to becoming a director. After teaching himself the craft in various assistant positions, he founded his production company Syrreal Entertainment in 1997 in Berlin. In 1999, he made his feature film debut with CURIOSITY & THE CAT, which was nominated for the Max Ophüls Prize. After his second feature film ANTIBODIES (2005), he moved to Hollywood, where he was able to prove his passion for genre films on a grand scale. For Paramount, he directed horror-thriller FALL 39 (2007), followed by the sci-fi thriller PANDORUM (2008). Back in Germany, Alvart worked as a director for the TATORT series and was hired as the director for the Hamburg episodes of the series featuring Til Schweiger. His thriller BANKLADY was released theatrically in 2013. In 2015, he directed the buddy-comedy HALF BROTHERS followed by the TATORT feature film TSCHILLER - OFF DUTY in 2016. He also serves as showrunner for the Netflix series DOGS OF BERLIN. His production company has acquired the worldwide rights for CAPTAIN FUTURE and is working on a live-action version of the series.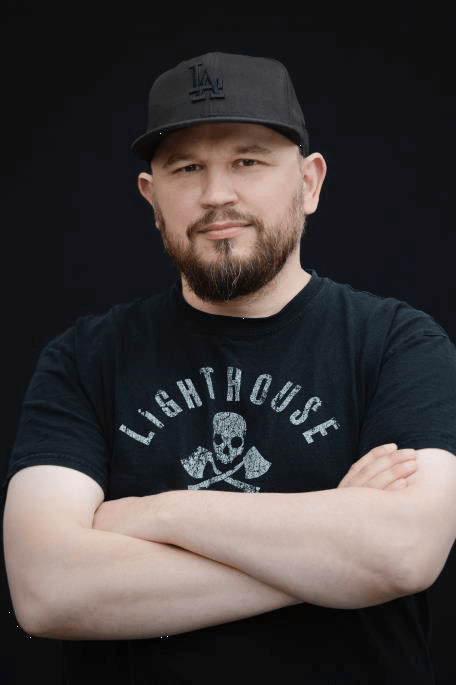 Christian Alvart photos © Syrreal Entertainment