Following the phenomenal worldwide success of The Threepenny Opera in 1928 in Berlin, cinema is trying to win over the author of the piece. But Bertolt Brecht is not willing to play by the film industry's rules. His vision for the Threepenny Film is radical, uncompromising, political and pointed. He wants to make a completely new kind of film and knows that the production company will never agree to it. It is only interested in cashing in. While the London gangster Macheath's fight with the head of the beggar's mob Mr. Peachum begins to take shape in the film version in front of the author's eyes, Brecht seeks the public dispute. He takes the production company to court in order to prove that their monetary interests are taking precedence over his right as author… a poet directs reality – that was unprecedented!

This film is a unique experiment, an attempt to rediscover an outstanding piece of world literature and to put it into a contemporary context. Lang connects his interpretation of the Threepenny story with the genesis of Brecht's exposé for a Threepenny Film that has never been on screen. It takes the audience to Berlin during the Roaring Twenties in a framework plot that shows how the artists attempt to shoot a movie while confronting the film industry. The main plot is the Threepenny Film itself and takes us to an artificial London around 1900, to the city's notorious criminal Mack the Knife and his fight against Peachum, the king of the beggars. The film ends in the 21st century. Everything that Brecht utters in the film are direct quotes from his complete oeuvre.
Director
JOACHIM A. LANG was born in 1959 and is a German author, film director and documentary filmmaker. He has also staged plays in various theaters and was artistic director for the Brecht Festivals. His award-winning films include: IT WAS A VERY GOOD TIME, TO THINK IS TO CHANGE, THE REVUE OF GERMANY, THE ART OF LIVING, GEORGE, and MACK THE KNIFE – BRECHT'S THREEPENNY FILM.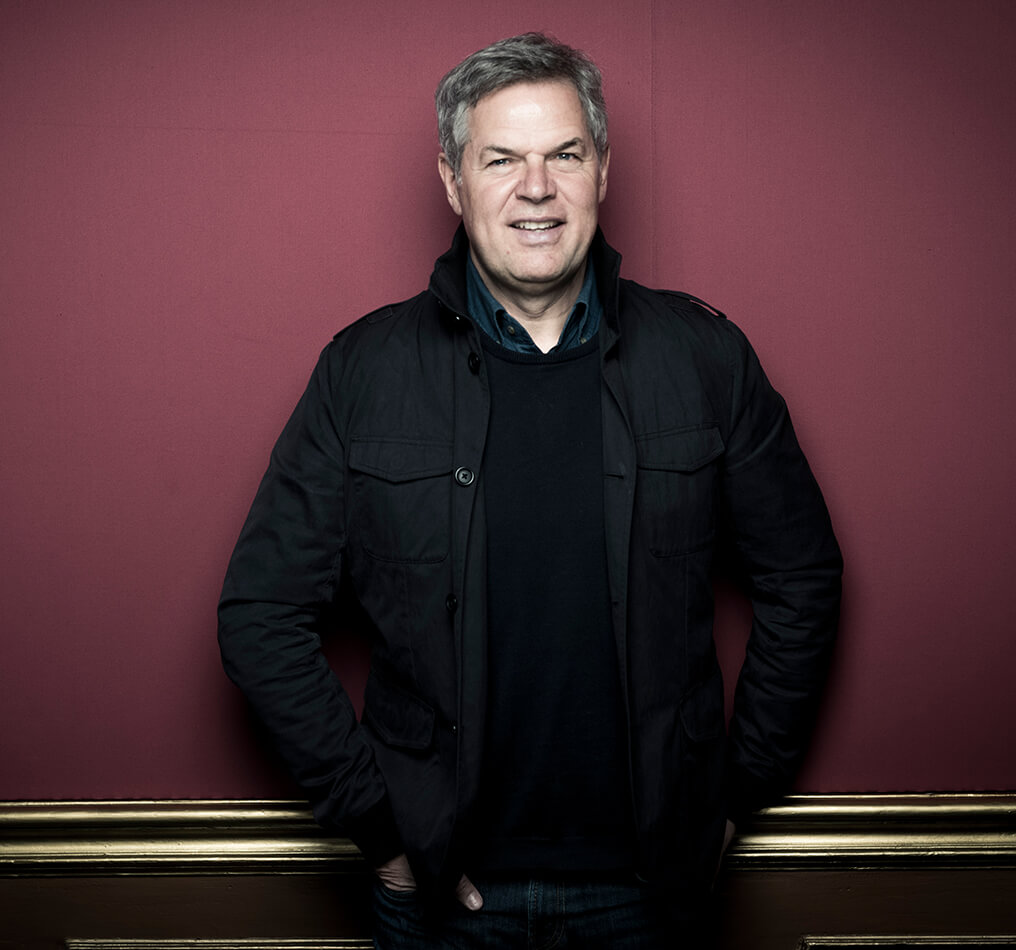 Joachim A. Lang (© Stephan Pick) photos © Wild Bunch Germany, Stephan Pick/Zeitsprung Pictures