In a small West German town in 1983, full-figured Ursula (17) is smart, curious and a bit too much of everything. She asks uncomfortable questions about her parents' hibernating marriage and grandpa's World War II past.

When on a clandestine date Ursula's crush Ralf (18) submits her voluptuous figure to the prying eyes of a whole horde of boys, she has a breakdown. Just then Siegfried Grimm (32) enters the scene. Grimm, an attractive left-wing Green party type, is a teacher and founder of an alternative rural commune which provides coaching for non-violent protests against the stationing of missiles in the area and brings the concept of free love to the sticks. Grimm is the first person who recognizes Ursula for who she is and en­courages her to live her ideals. No wonder she immediately falls in love with him.

Ursula eagerly attempts to become part of the non-violent movement, but Grimm's narcissistic interpretation of free love frustrates his conquests, including Ursula's mother. Unaware of this, Ursula devotes herself wholeheartedly to mobilizing half the county to join the non-violent protest training. But her heroic deeds can only go wrong. When the new recruits are everything but non-violent, grandpa plays World War II on the farm, and Ralf is supposedly knocked unconscious by Ursula, she's in the biggest trouble of her life. Everything seems to have conspired against her, in the end even the conflict-avoiding Grimm. Ursula feels betrayed – and plots revenge.
Director
PETRA LÜSCHOW studied Literature and Film in Berlin and Vienna, followed by Screenwriting and Dramatic Composition at the Film University Babelsberg KONRAD WOLF. Also active as a screenwriter (TANNÖD, NACHBEBEN and numerous TV series), her films as a director are the short DER KLEINE NAZI and her feature debut THAT'S IT, HELMUT.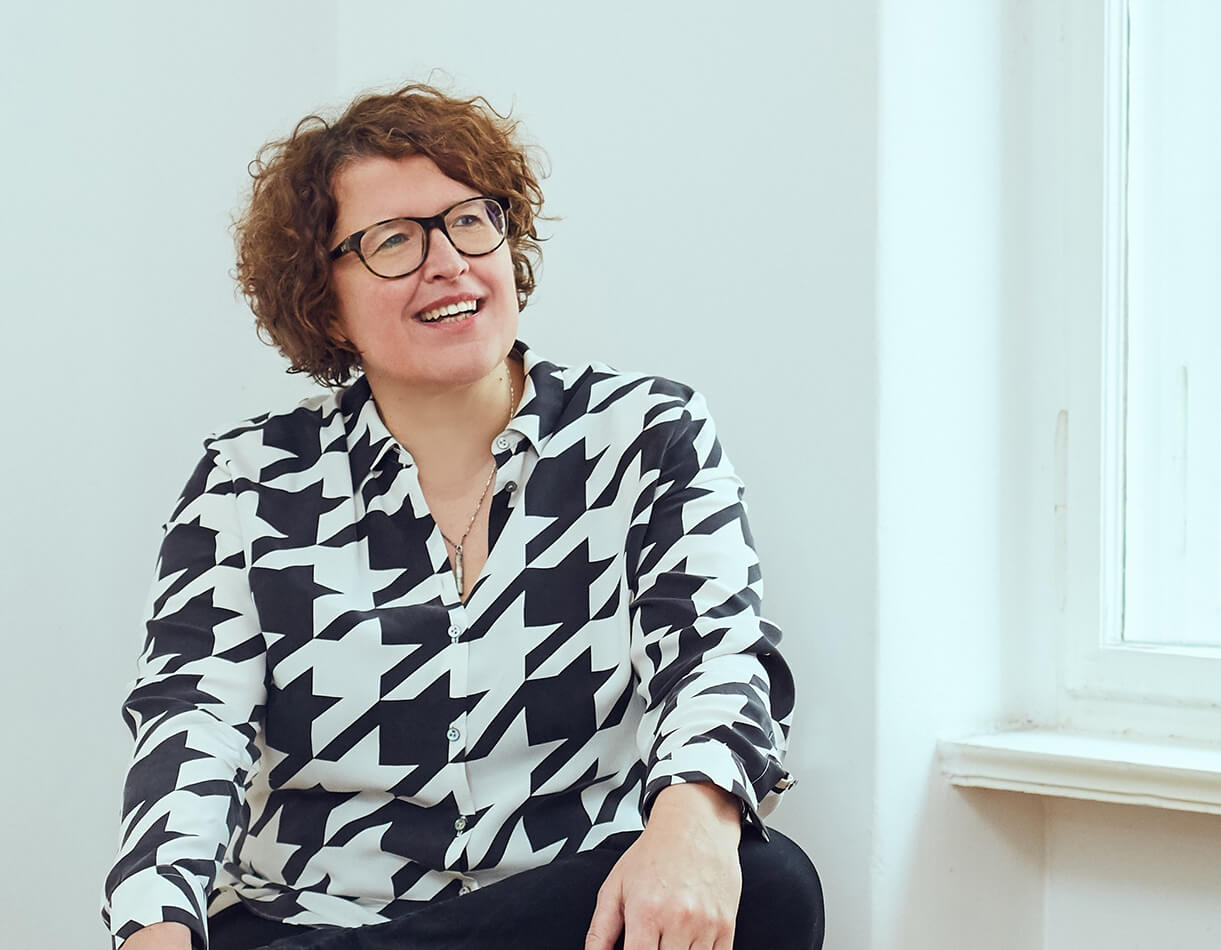 Petra Lüschow photos © Jutta Pohlmann