Former Eastern German boxing champ Herbert has not been a winner in life since the fall of the Berlin Wall. Now a hard-up bouncer and debt collector, he tries to revive the past by coaching his young boxing protégé, Eddy. After a training session, Herbert suddenly collapses with spasms of pain; however, he initially chooses to ignore the signs. When his physical deficiencies become more and more apparent, Herbert finally sees a specialist who ultimately diagnoses him with a fatal neural disease. With not much time left, Herbert struggles with himself and the hard outer shell he's cultivated over time. Not many things really matter to him apart from his 'lost' daughter Sandra, whom he aban­doned when the family fell apart. Now a mother herself, Sandra is still deeply hurt and afraid of allowing her dying father to be a part of her life again.

Student Academy Award®-winner Thomas Stuber tells the touching story of a lone wolf who takes a long time to find the meaning of his life.
Trailer
Director
THOMAS STUBER was born in 1981 in Leipzig. He worked as a script supervisor for various film and TV productions before studying at the Filmakademie Baden-Württemberg. His student feature TEENAGE ANGST (2008) was selected for the Berlinale and he re­ceived a Silver Student Academy Award® for his short film adaptation of Clemens Meyer's OF DOGS AND HORSES (2012). His other films include: the shorts THE FORM OF WATER (2003), WE'RE FINE (2006), 3 episodes of the TV series GROSSSTADTREVIER (2013), and A HEAVY HEART (HERBERT, 2015).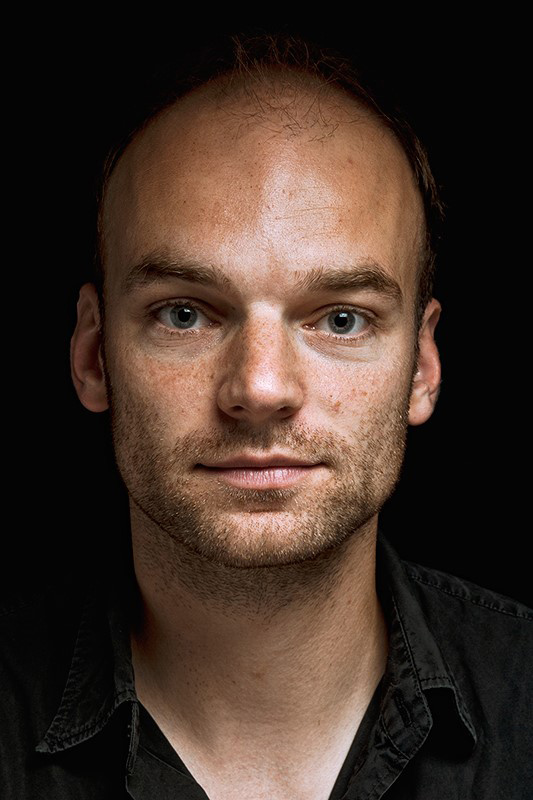 Thomas Stuber photos © DEPARTURES Film/deutschfilm