Our parents always told us that we were special. They were lying.

Karl is about to finish high school, his future lies ahead of him. His father is an architect, his mother a former singer who spends all her time on the computer with role playing games. They are liberals, so the sky's the limit for their kids. Karl's ambitious sister Anna already knows she's moving to Canada to study International Communications. Paul, his best friend, wants to marry his childhood sweetheart and start a family. Karl finds this ludicrous – and sees in his parents' world an ill omen of his own future.

He spends most of his time on the Internet with his blog "LOMO – The Language of Many Others", collecting photographs and videos and compiling them into series. Is identity just an illusion? Many of his followers ask themselves this very question.

When Karl falls in love with Doro, he thinks he finally knows what he wants. Doro is also taken with her opinionated and rebellious classmate. But Karl's luck is short-lived and Doro loses interest. For Karl, one thing is clear now: nothing is true, everything is random.

Disillusioned, he starts playing a dangerous game. His followers take increasingly more control of his life, making decisions for him, and eventually ruling over matters of life and death. Only at the last moment does Karl understand that he cannot step back from his own life because he has a responsibility towards the people who matter to him.
Director
JULIA LANGHOF was born in 1981 in Berlin. From 2001-2003 she studied Acting at the Neighborhood Playhouse School of the Theatre in New York, then returned to Berlin and worked as an assistant director at numerous theaters and studied at the German Film and Television Academy Berlin (DFFB). Her films include: BUN IN THE OVEN (2005), LULLABY (2006), OLD MAN (2007), 35,000 HOURS (2009), A NIGHT IN THE CAR (2009), KILLSOMETIME.COM (2010), and her debut feature LOMO – THE LANGUAGE OF MANY OTHERS (2017). She is currently working on her next feature BONNIE'S RANCH.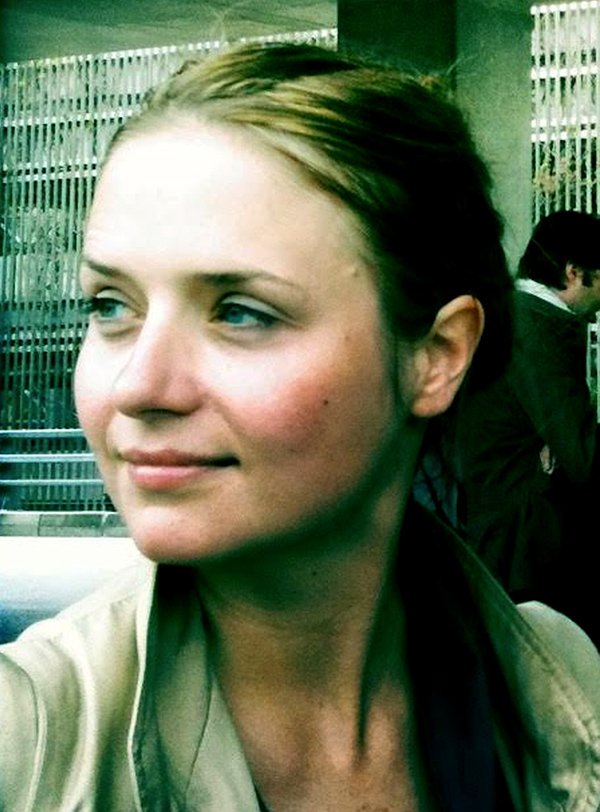 Julia Langhof photos © Flare Film