The recently retired teacher Angelika decides, against her skeptical husband Richard's will, to take in a refugee. Soon afterwards, the young Nigerian Diallo moves into the Hartmann home and a whirlwind of complications ensue. These events not only disrupt the lives of Angelika and Richard's adult children Philip and Sophie, they also put their own marriage as well as Diallo's chances of integration to the test. Despite all the chaos, hope prevails that the family will recover its stability, confidence, and peace – like the rest of Germany.
View Trailer
Director
SIMON VERHOEVEN was born in 1972 in Munich. He studied Performing Arts at the Lee Strasberg Theater Institute in New York, Film Music at Berkley College of Music in Boston and Film Directing at the Tisch School of the Arts in New York. He has appeared as an actor in numerous television and feature films. In addition to numerous music videos and short films, his films as a director include: WATER (1997), PHONE (1997) and NICE MEETING YOU (1999), all three of which were Showcase Winners at NYU Film Festivals, 100 PRO (2001), MEN IN THE CITY 1 & 2 (2009), UNFRIEND (2016), and WELCOME TO GERMANY (2016).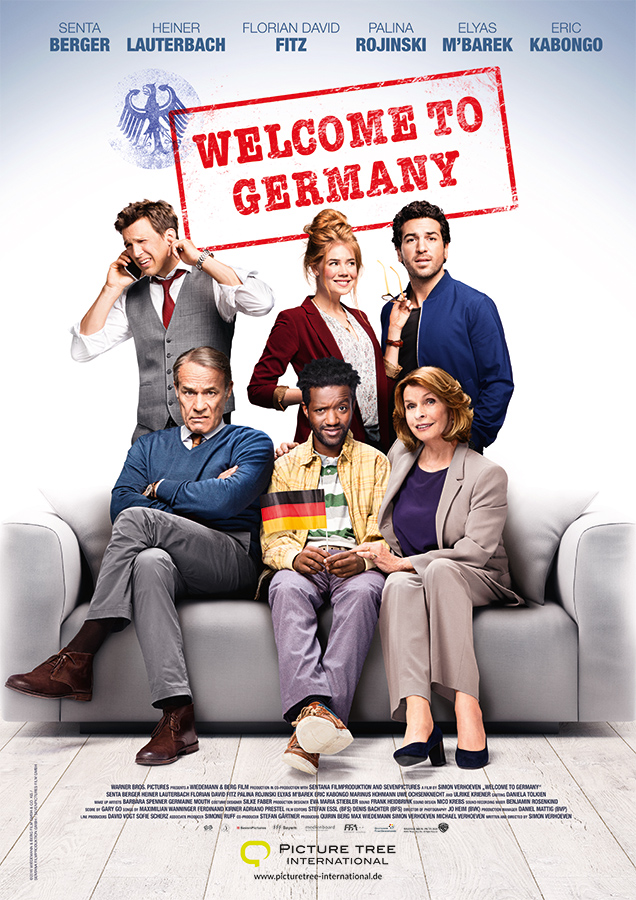 photos © Warner Bros.