Victoria, aa young woman from Madrid, meets four young Berlin guys outside a club. Sonne and his gang have got themselves into hot water and Victoria ends up as their driver. But what starts as a big, crazy adventure quickly turns into a nightmare. As day approaches, Victoria and Sonne suddenly realize: it's all or nothing…

A journey to the ends of the night – breathless, captivating, romantic. A film about a youth that wants more. About a crazy love at first sight. About the wild heartbeat of the big city.
Director
SEBASTIAN SCHIPPER joined his first theater group at the age of 16. He put on a production of Shakespeare's A Midsummer Night's Dream at his school and began studying to become an actor at the Otto Falckenberg School in Munich shortly after completing his A-levels. Employment at Munich's Kammerspiele theater followed his studies; he also appeared in his first short films and ultimately his first feature-length film, ABSOLUTE GIANTS, produced by Tom Twyker and X Filme, for which he also wrote the screenplay. The film A FRIEND OF MINE, with Daniel Brühl und Jürgen Vogel followed in 2004, and in 2008 he appeared in SOMETIME IN AUGUST, an adaption of Goethe's Elective Affinities with Marie Bäumer und Milan Peschel. Since Sebastian Schipper played one of the principals in Tykwer's film 3, he has had a steady stream of roles. Currently in production is the thriller GOD OF RAGE, an international project produced by Tom Tywker.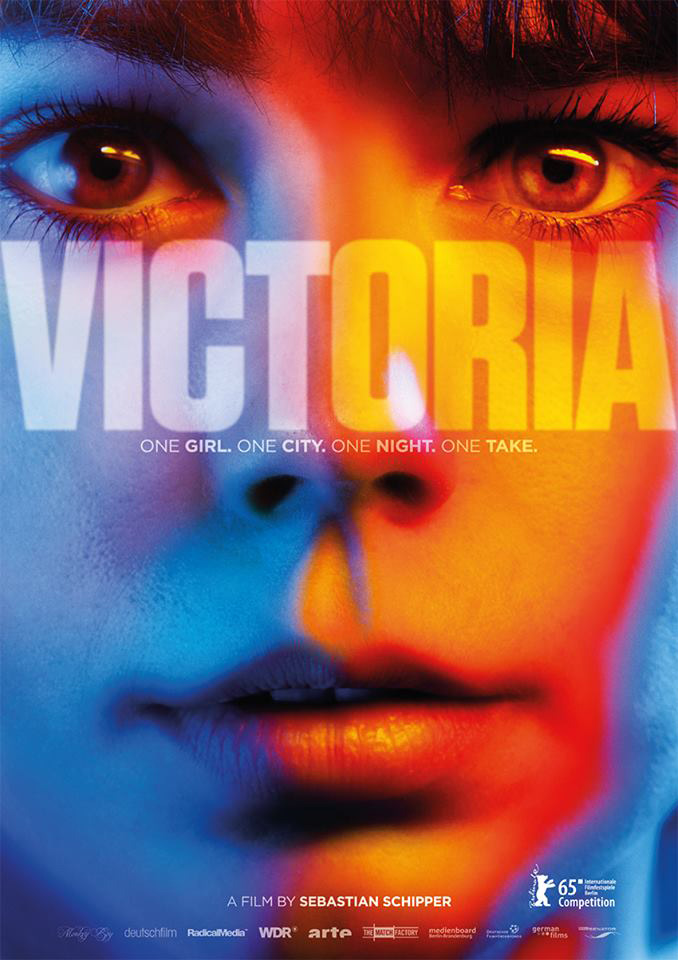 Poster VICTORIA photo © Sturla Brandth Grøvlen