The story of Marx and Mercedes begins in a sleepy Southern Italian town. Marx is a young German trying to recuperate from his suicidal depression along the rocky cliffs of Apulia. He runs from his problems and straight into the mysterious Russian beauty, Mercedes, who's more than happy to create new ones for him. She's a vivid, visceral young woman with a deep loathing for boredom. The unlikely pair finds a strange fascination in one another and a game begins as each spins a story about who they are, pushing the boundaries of truth and fiction, rewriting their own pasts according to their dreams. Reality begins to blur as they play their game out in the world, spiraling out of control until Mercedes' lover Deo, with unfortunately powerful connections to the Mafia, ends up dead.

BECAUSE WE DREAMT OF FLYING takes notes from classic couple crime films like BONNIE & CLYDE, BREATHLESS and BADLANDS, but tells a story that is unmistakably modern, whose characters suffer the woes of privilege. Improvised on the basis of a treatment, the film is a poetic adventure, a crime film without justice, a love story without a kiss, a documentary fairy tale.
Director
LILLIAN LOVEDAY ERLINGER studied Documentary Film and Directing at Harvard University and at the Filmakademie Baden-Württemberg. Her films include: the shorts MANY PATHS (2006), LESPWA D'AYITI (2006), GRIEVANCE (2009), JESSIE'S TRACKS (2010), PUZZLE PIECE (2011), MIT HAUT UND HAAREN (2012), DAS ALTE BÖSE WIR (2014), DIE STILLE (2016), and her feature debut BECAUSE WE DREAMT OF FLYING (2018).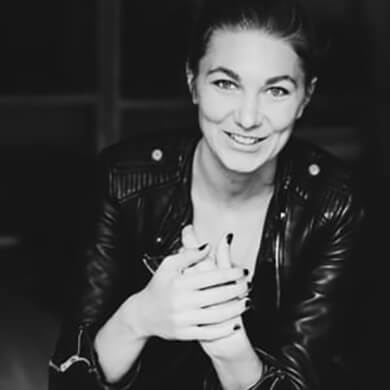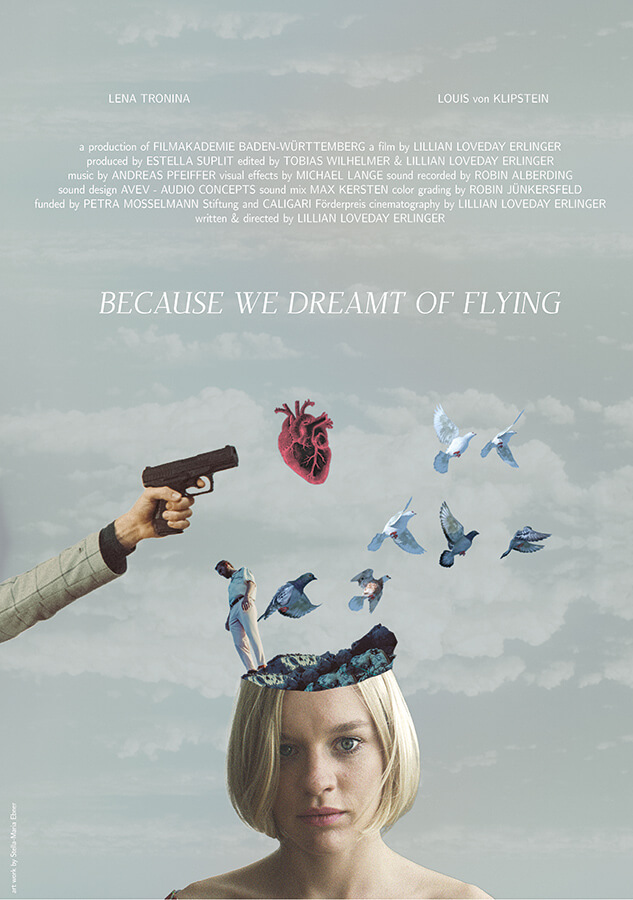 Lillian Loveday Erlinger photos © Lillian Loveday Erlinger