Two masked men kidnap a young woman in broad daylight in the middle of a street. They bind and gag her and take her to an abandoned, soundproofed apartment. She is Stella, a millionaire's daughter. Her kid­nappers have worked out a detailed plan. But Stella is not going to play the perfect victim – she's not giving in without a fight.

A gray van from a parking lot, a license plate from a car dump, scissors, padlocks and ropes from the hardware store – the coldly efficient Vic and his younger accomplice Tom systematically follow a very precise plan. In silence and concentration, they prepare a room in an uninhabited housing block and turn it into a soundproof prison cell. It is tailor-made for Stella, the bright daughter of a millionaire. Everything goes just as planned as they wait for her in the middle of a street, kidnap her and take her to her cell. In her presence, they avoid talking and remain entirely masked. Vic and Tom take pictures of their helpless victim, tied to a bed with handcuffs and ropes. When Vic leaves to send them to Stella's father with their ransom demand, both Tom's and Stella's nerves are strained to the bursting point. Tom checks on her every 10 minutes, helps her drink and attends to her elementary needs. In this gruesome and accurately planned crime, however, Stella is not going to play the perfect victim and she cleverly will try to get as close to her masked guardian as she can.

A highly atmospheric, merciless, modern thriller with a top-notch cast, starring Max von der Groeben (SUCK ME SHAKESPEER), Jella Haase (SUCK ME SHAKESPEER, BERLIN ALEXANDERPLATZ) and Clemens Schick (CASINO ROYALE, POINT BREAK) in the lead roles. Thomas Sieben (DISTANCE) directs this tense power-play of greed and intrigue with outstanding visuals, keeping us on the edge of our seats until the very end.
Director
THOMAS SIEBEN was born in 1976 and studied Political Science, followed by Film and Photography Studies at Massachusetts College of Art in Boston. His films include HIT AND RUN (short, 2002), DISTANCE (2008), THE DAM (2013), and KIDNAPPING STELLA (2018).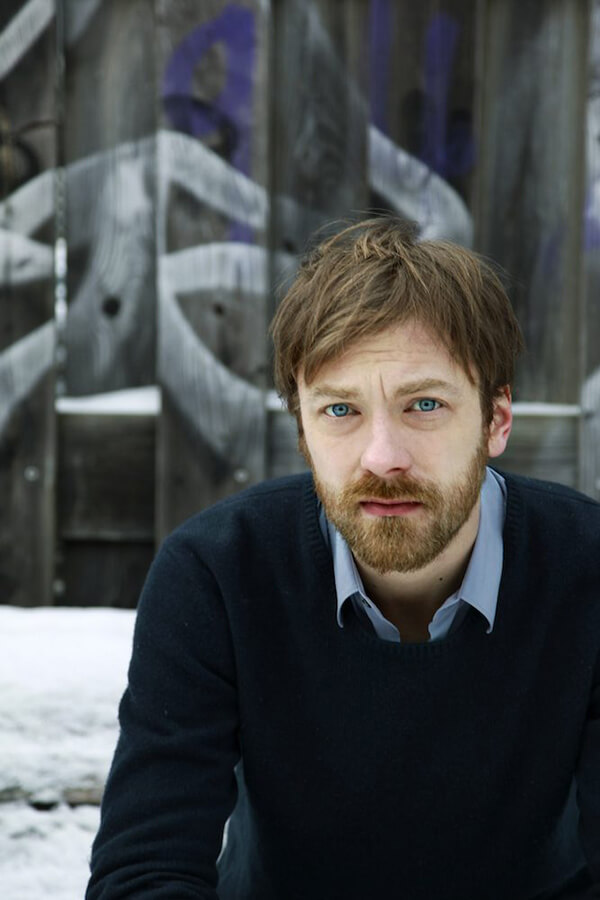 Thomas Sieben (© Thomas Sieben) photo © Ferberfilm