Max Zorn arrives in New York to promote his last novel. The younger woman he lives with in Berlin, Clara, has been in town a few months already. Max has the feeling that she has an affair with the editor.
In his novel Max tells a love story, fiction or truth? It happened in New York 17 years ago and Rebecca, now a very successful lawyer, might have been the inspiration. Max tries to get in touch with her. His young publicist helps him to find her. Rebecca invites him to come along for a trip she has to make.
It is winter in Montauk, at the far end of Long Island. There are two deck chairs on the windswept beach. The chairs are waiting for two people who have, for a long time, been lost to each other. Now they have come back to Montauk, filled with regret and hope. The bodies remember, but they do not know if it is possible to reverse time. In Montauk they find out.
Director
VOLKER SCHLÖNDORFF has been active for more than 50 years. A selection of his award-winning films include: YOUNG TÖRLESS (1965), BAAL (1970), THE SUDDEN WEALTH OF THE POOR PEOPLE OF KOMBACH (1971), THE LOST HONOR OF KATHARINA BLUM (1975, co-directed with Margarethe von Trotta), FANGSCHUSS (1976), GERMANY IN AUTUMN (1976, together with Stefan Aust, Alexander Kluge, et al), THE TIN DRUM (1979), CIRCLE OF DECEIT (1981), SWANN IN LOVE (1983), DEATH OF A SALESMAN (1985), A GATHERING OF OLD MEN (1987), THE HANDMAID'S TALE (1990), VOYAGER (1990), THE OGRE (1996), PALMETTO (1998), THE LEGENDS OF RITA (1999), EIN PRODUZENT HAT SEELE ODER ER HAT KEINE (2001), TEN MINUTES OLDER: THE CELLO (2002), THE NINTH DAY (2004), STRIKE (2006), ULZHAN (2007), DAS MEER AM MORGEN (2011), DIPLOMATIE (2014), and RETURN TO MONTAUK (2017).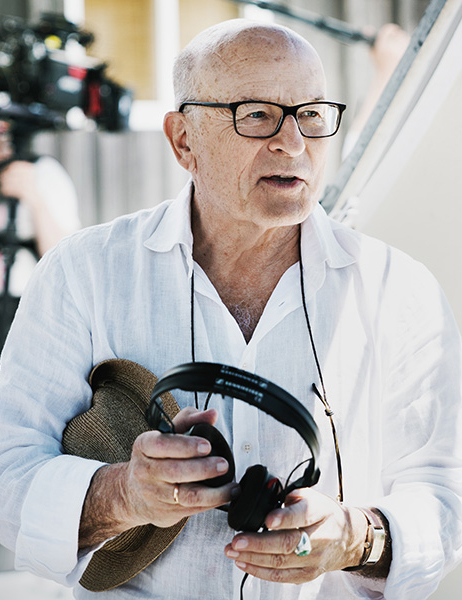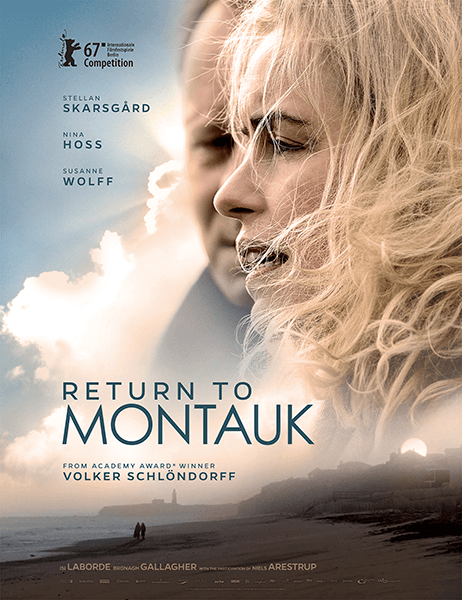 Volker Schlöndorff photos © Franziska Strauss