"I have often answered that one. I'm just saying this so I don't bore anyone." There are probably very few people who can express modesty so charmingly as Fahri Yardim, and yet simultaneously make it clear to their opposite number that a question is not particularly original. Straight out with it, with no airs and graces – that's the Hamburg-born actor's trademark, and so naturally, he answers again more than willingly the question of why his colleague Moritz Bleibtreu played a key role in Yardim's decision to act after his school graduation more than 20 years ago (and soon afterwards to abandon the teaching degree he had embarked on in parallel).
"When I saw him as Abdul in KNOCKIN' ON HEAVEN'S DOOR at that time, I realized that a little black-haired guy could also make his way on the big screen," he remembers. "It seemed as if the things people like Fatih Akin or Til Schweiger were doing in German cinema at the end of the 90s were almost inviting me to get involved as well."
Two decades later Yardim, born to Turkish parents in Hamburg in 1980, has long since found his personal place in German cinema. The journey from his first screen appearance in Anno Saul's KEBAB CONNECTION to his latest film for the cinema, CUT OFF (in which, by the way, Bleibtreu is also part of the team) was actually remarkably straightforward: for years he played one supporting role after another before drawing increased attention with the festival and audience success ALMANYA – WELCOME TO GERMANY by the sisters Yasemin and Nesrin Samdereli (receiving prizes not only at the German Film Awards but also in Chicago, Odessa and Antalya) in 2011.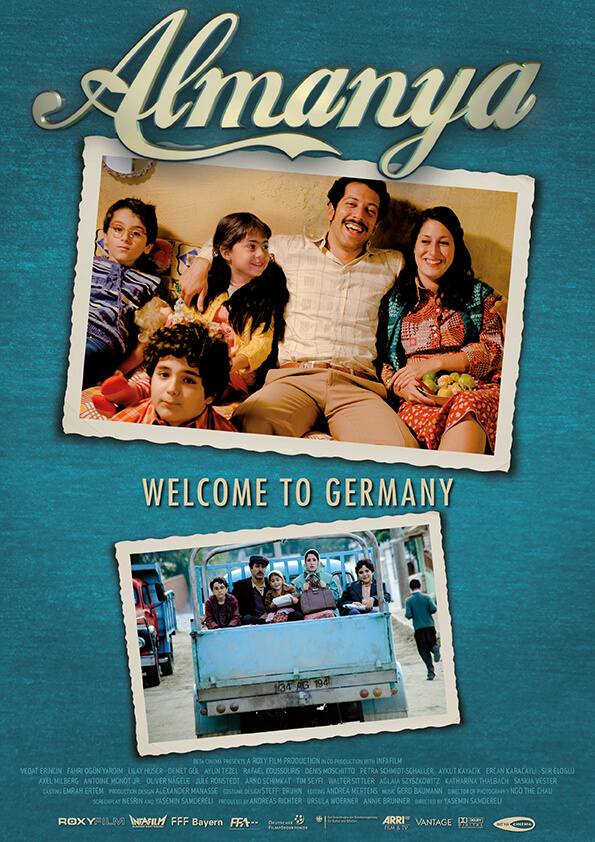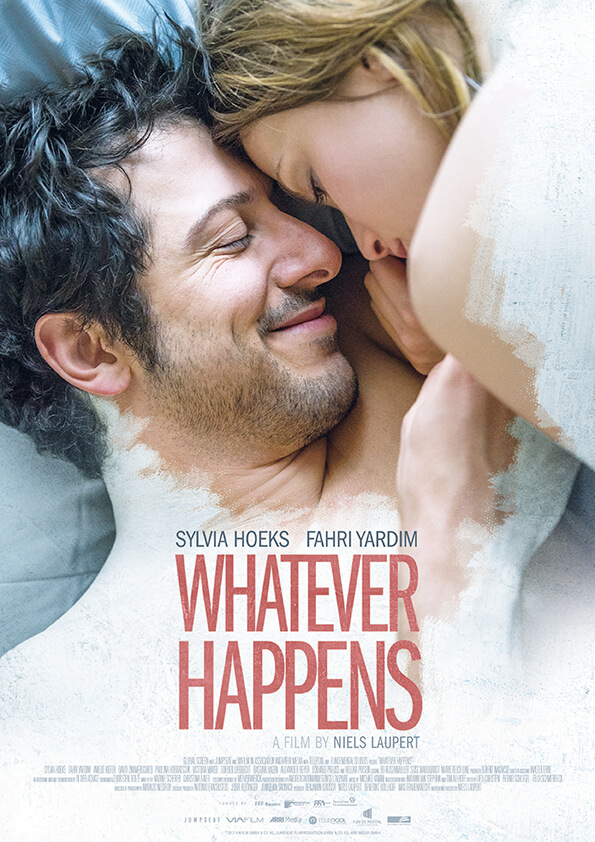 Since he was seen alongside Til Schweiger two years later as a detective in the latter's well-viewed – in every respect – TATORT episodes, there is scarcely a day that passes when he isn't recognized on the street. "I've gotten used to that now," Yardim says in our interview, laughing. "But I am really glad that I wasn't blessed with such a rocket launch into my career as Elyas M'Barek, for example. I think that could have spoiled me, as I would have been overwhelmed by the noise of my own ego. The more difficult but healthy route was actually a smoother one for me."
The key to success for the 38-year-old actor – besides talent and his charming, sympathetic character – has always been hard work. "Earlier on, I was also driven by a certain panic," he says to explain the fact that until recently, he could be seen four or five times a year on average on the big screen or television. "I never could bear the sequence of jobs to end, I wanted to be acting all the time. I only felt like an actor when I was working." And he adds with a laugh: "It's only now, in so-called maturity, that I'm overcome by a need for quiet now and then, and I am passionate about including more frequent breaks." When he is working before the cameras, however, there can be no question of applying the brakes: "I am totally shattered at the end of a day's shooting. I sweat and suffer because I truly give it my all. Not because that's the only way I can see it as great art, but more because I can't seem to do things differently. I lack control over my impulses a bit, and that would be necessary to pace my energy in a healthier way."
The latest outcome of Yardim's exhausting dedication can be seen from the start of December – and not only in Germany. Under the auspices of his regular director Christian Alvart, with whom he has made, along with CUT OFF and the aforementioned TATORT episodes, HALF BROTHERS and DON'T. GET. OUT!, he plays a leading role in the second German Netflix series DOGS OF BERLIN. "I had the greatest respect for the marathon of a series production. But that was outweighed by my interest in being able to get right to the heart of a character and follow his development over the full stretch," he says with regard to his part as Erol, a gay policeman with Turkish roots, who has to investigate the murder of a national football player as well as cases involving neo-Nazis and Mafia clans.
The fact that he will reach a world-wide audience with DOGS OF BERLIN is an additional attraction for him. "It will be possible to see the series in 190 countries at the same time, and that's really something," he admits. "Without falling into wrong-headed narcissism, of course it means that the limits previously imposed on my work have been crossed now. The context has expanded radically. And there's no doubt it's an amazing opportunity to present yourself on such an international stage."
However, Yardim does not want this project to be seen as him eyeing up Hollywood, although he has great respect for the career of Sylvia Hoeks, for example, with whom he acted last year in WHATEVER HAPPENS, and he also recalls with immense pleasure the chance he had to work with Ben Kingsley on the bestseller adaptation of THE PHYSICIAN: "I was literally shaking when I came face to face with him. But that encounter forced me to grow beyond myself. I wanted to hold my own. I think being slightly over-challenged does you good."
More than ever now, the father of a young daughter living in Berlin wishes to direct the energy won from hard work and new challenges towards projects of his own. The meta comedy series JERKS developed together with Christian Ulmen – thanks to which he has "grasped more than ever that [he] won't settle for any more weak compromises" – will soon be entering a third season. In addition, since 2017 he has been running the production company Bon Voyage Films with Amir Hamz and Christian Springer, hoping to embark upon projects that combine high standards with entertainment. A task that again reveals Yardim's modesty and simultaneous confidence when he confirms as we say good-bye: "I would recommend producing to every actor. It dampens your egoism! Experiencing what a long journey a film has covered even before you get involved, and how much further it sails after you have long gone from board – that taught me humility."
Patrick Heidmann