DEFENDER OF THE FAITH tells the story of Joseph Ratzinger who, in an increasingly secularized world, sought to make the Church a relevant force again but instead, during his reign as Pope Benedict XVI, led it into the biggest crisis in its history. Told via interviews with close advisors and friends, the documentary recounts the events that led to the scandals and Benedict's ultimate resignation whilst at the same time portraying his decision as symptomatic of a deep-rooted, structural crisis at the heart of the Church that is on-going to this day.

To make his film, the writer and director Christoph Röhl has worked closely with the Vatican, gaining permission to shoot in its grounds and access to its audio-visual archives.
Director
CHRISTOPH RÖHL studied History and German Philology at the University of Manchester and Directing at the German Film & Television Academy Berlin (DFFB). He founded and directs the Met Film School at the Ealing Studios. A selection of his other films includes: A PIECE OF ME (2008), WE'RE NOT THE ONLY ONES (2011), and THE CHOSEN ONES (2014).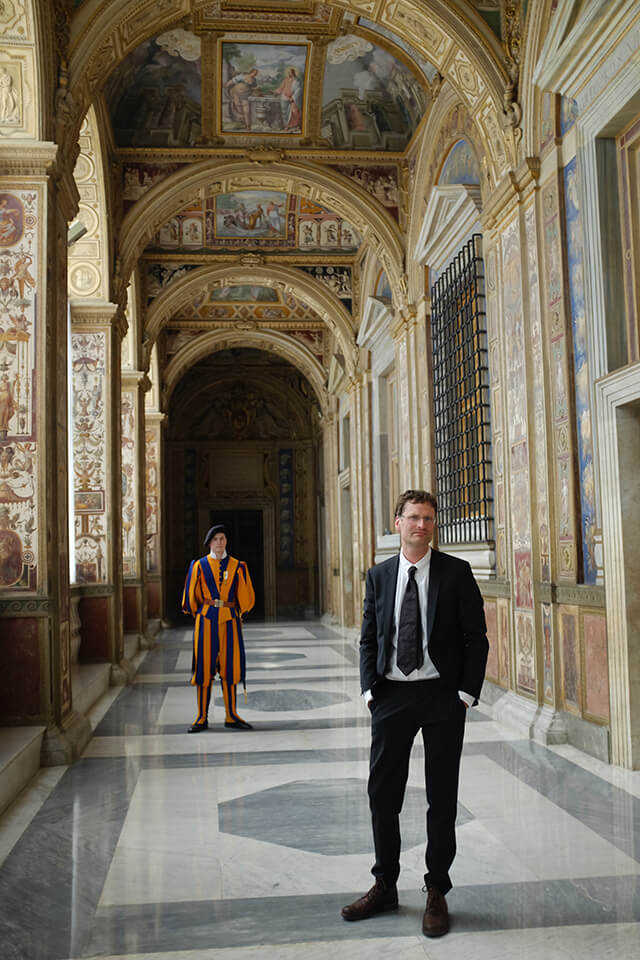 Christoph Röhl photos © Flare Film