In her documentary family saga WALCHENSEE FOREVER, director Janna Ji Wonders embarks on a deeply personal voyage of discovery spanning a century: She takes us from the family café at the Bavarian Walchensee to San Francisco to the infamous "Summer of Love" and discovers the secrets of her family to track down their role in the generation chain. Surrounded by mountains, lake Walchensee rests in its endless dynamic and is the dramaturgical center of their life and this film.

WALCHENSEE FOREVER is a very modern, soft and feminine documentary and a poetic project about generations of women, the circle of life and about the bond to one's own roots.
Director
JANNA JI WONDERS was born in California and studied at the University of Television and Film Munich. Also active as a singer with the band YA-HA!, her films include: BLING BLING (doc, 2002), WAITING FOR SUMMER (short, 2003), STREET PUNK MOSCOW (short doc, 2005), LOVING YOU (short, 2006), HOLY HOME (short, 2007), I REMEMBER (short, 2015), and WALCHENSEE FOREVER (doc, 2019).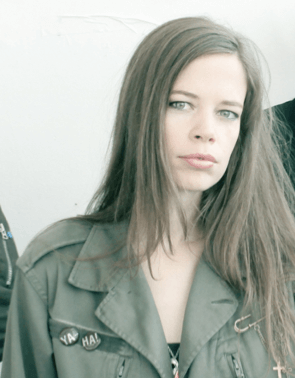 Janna Ji Wonders photos © 2019 Flare Film