When war is called peace, when propaganda is uttered as truth, when hatred is declared to be love, life itself begins to resemble death. Surviving Donbass. A practical guide to Inferno.

The action of the film takes place in a region of Eastern Ukraine, occupied by various criminal gangs, which are fighting at once with the Ukrainian regular army, with other gangs and with Russian troops. The context in which the action takes place is a hybrid war, happening alongside an open armed conflict, accompanied by robberies on a mass scale and gradual degradation of the civilian population. There is fear, deception, hatred and violence everywhere. Society is collapsing, and death and deadly silence lie upon the place. The state of war reaches its climax.
Director
SERGEI LOZNITSA was born in 1964 in Baranovichi in the former USSR. He grew up in Kiev, and graduated from the Kiev Polytechnic with a degree in Applied Mathematics. From 1987-1991, he was employed at the Kiev Institute of Cybernetics, working on artificial intelligence research. He also worked as a translator for Japanese. In 1997 Sergei Loznitsa graduated from the Russian State Institute of Cinematography (VGIK). He studied Feature Filmmaking in the class of Nana Dzhordzhadze. From 2000-2008 he worked at the St. Petersburg Documentary Film Studio. In 2001, he and his family moved to Germany. A selection of his award-winning films includes: TODAY WE ARE GOING TO BUILD A HOUSE (1996), LIFE, AUTUMN (1998), THE TRAIN STOP (2000), SETTLEMENT (2001), PORTRAIT (2002), LANDSCAPE (2003), FACTORY (2004), BLOCKADE (2005), ARTEL (2006), REVUE (2008), MY JOY (2010), IN THE FOG (2012), AUSTERLITZ (2016), and DONBASS (2018).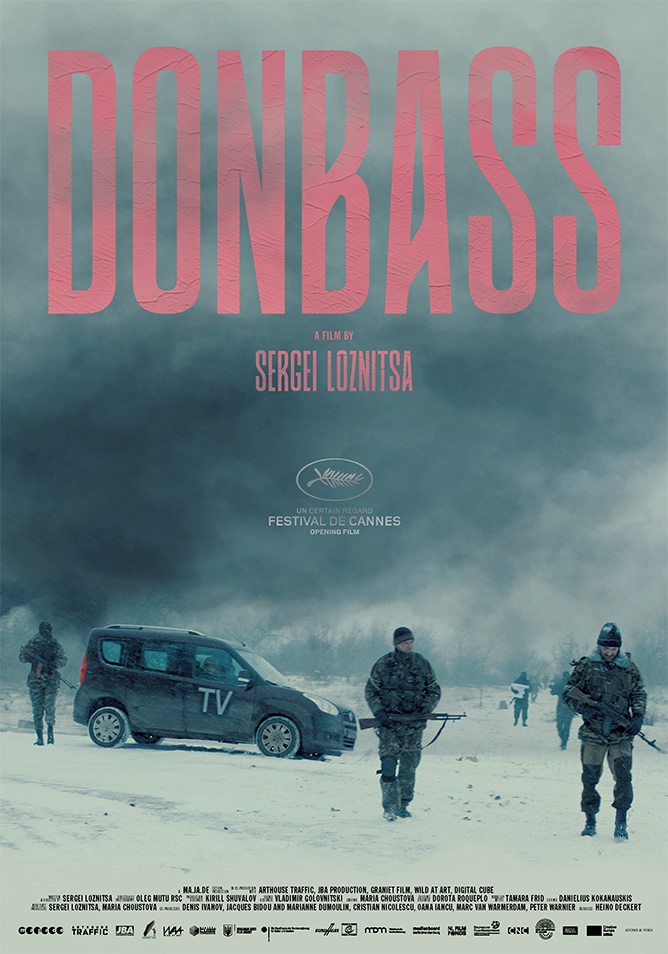 photos © ma.ja.de. Fiction