Sometimes, just one role is needed to open up an entirely new chapter in an actor's career. Bjarne Mädel can tell us a thing or two about that. "Things really happened as a result of 24 WEEKS; suddenly I was getting a different kind of attention," the actor says in regard to his role in Anne Zohra Berrached's drama, in which a couple have to cope with the news that their unborn child will suffer from Down's syndrome. "Suddenly, they were saying: oh, Mädel can act seriously as well. Of course, I was aware of it myself before, but I was delighted by this fresh perception."
Previously, not only the public but also directors and TV editors had placed the Hamburg-born actor primarily in the field of comedy. And that was not entirely unjustified – after all, Mädel had been a TV success for more than a decade with humorous series such as STROMBERG, MORD MIT AUSSICHT or DER TATORTREINIGER, for which he not only received the Grimme Prize twice but also the German Comedy Prize on a number of occasions. But he has never been a comic despite this; he can look back on a classic German acting career, studying at the Film University Babelsberg KONRAD WOLF in Potsdam and spending many years as a member of the ensemble at both the Volkstheater Rostock and the Schauspielhaus Hamburg.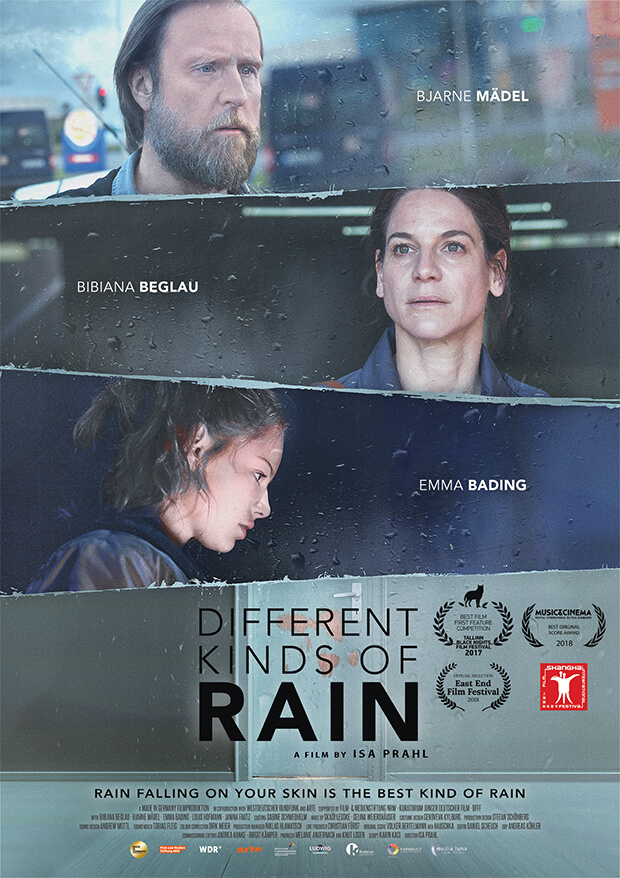 IT was rather by chance that Mädel arrived at acting. "I was not one of those kids that sits enchanted during the Christmas fairy-tale and then always dreams of the stage," he tells me over lunch not far from his apartment in Berlin-Kreuzberg. In fact, he only discovered his career when someone asked him, during his course in Theater Studies in Erlangen, whether he would like to get involved in a children's theater play. "But from the very first rehearsal I knew that I found this work more fascinating than anything else."
Modest as he is, the 50-year-old also attributes the role in 24 WEEKS and the new path he has taken in film since then mainly to a "brave casting decision" and a fortunate coincidence. But there was also a little career planning involved on his part. "I did reject some offers around that time," Mädel recalls. "The desire was growing in me to do more than just entertain people. I wanted to be participating in work that was about something important. Films that have something to say. To do this, I decided in favor of low-budget productions or graduation films, which are not financially lucrative, rather than another role that would make me a lot of money privately, but was actually only doing the same again as Ernie in STROMBERG. After all, I didn't become an actor to keep on repeating myself."
In terms of new challenges and serious material, Mädel says he developed a taste for them after 24 WEEKS as well as Isabel Prahl's DIFFERENT KINDS OF RAIN. The only exception to his resolution not to repeat himself was made for Schotty, the protagonist he also helped to develop for the series DER TATORTREINIGER, the seventh season of which he finished making recently. Some time ago a Hollywood TV producer had been interested in the remake rights to the series; they met in Los Angeles, and under the right circumstances Mädel could certainly have imagined himself playing the main role in the US version (as far as he is aware, the project has been put on ice for now).
"In any case, I would really love to act in an English-language film. I would like to know what effect it would have on me, acting in a different language and with a certain corresponding distance to the dialogues," Mädel says – although after his school graduation he did spend two years living and working in California. And he adds with a twinkle in his eye: "However, at the moment things are going too well here in Germany for me to go to the USA and spend my first five years there playing Nazis."
And anyway, it is possible to make one's mark with German films abroad, as he has enjoyed experiencing recently. 24 WEEKS, for example, not only ran in the competition of the Berlinale – and thus before the eyes of jury president Meryl Streep – but also, among others, at the Chicago Film Festival, where Geraldine Chaplin was heading the jury. "After the screening she had tears in her eyes," Mädel remembers with some pride in his voice, which is echoed when he talks about other audience reactions to the emotionally disturbing film. "It's not important, of course, but it's good for your own vanity."
DIFFERENT KINDS OF RAIN celebrated its premiere in Tallinn in 2017, where it received the Best Film Award at the Black Nights Film Festival. This summer Sandra Nettelbeck's tragicomedy WHAT DOESN'T KILL US, in which he plays in episodes of the portmanteau film, will be experiencing its world premiere on the Piazza Grande.
For the moment, therefore, Mädel will be staying true to home. He is enjoying his work for German cinema, not least because here, as he maintains, "the time pressure is usually not as immense as it can be for television."
At the start of November, 25 KM/H will be launched in German cinemas, his biggest and most mainstream role for the big screen to date. It attracted him not least because of his film partner Lars Eidinger, with whom he was determined to collaborate at some point. And in the coming year he may be – and again rather unplanned and by chance, as he emphasizes – making his first appearance as a director. At the time of our conversation the project, a TV production, was not yet finally home and dry. But when saying good-bye I cannot escape the feeling that the next chapter in Bjarne Mädel's career will be starting very soon indeed.
Patrick Heidmann