When David sets out to trace the final journey of his girlfriend Mumtaz, little does he know what awaits him. A photographer by profession, Mumtaz died in the heartlands of central India, leaving behind no more than a single photograph for him. He seeks out Dr. Sharda, a cynical old man who could help him reach the place, buried in the interiors of the country, where Mumtaz last was. When he is turned away harshly by the doctor, David falls deeper into his void of memories, until an unexpected turn of events reunites him with the latter. They set off on a journey, a journey which opens David's eyes to the true identity of the doctor and takes him back to that reality which Mumtaz has been documenting – the war that reigns in the heart of India. Dr. Sharda is revealed to be the commander of a camp training young boys in combat against an exploitative and violent state. However, when one of the boys in his camp deserts, the boys' collective anger turns against their own comrade Krishna, the deserter's brother. Krishna is brutalized.

Mumtaz's photo captures this horrific incident. Fleeing the violence ridden surroundings of the camp, Radha, a young girl, reaches the city. Years after, working as a surrogate mother, she is still seeking a sense of belonging in a world where survival comes at a heavy price. Moving seamlessly between a landscape of memories, dreams and glimpses of the future, and referring to the left wing insurgency that has affected large parts of India, in particular central India, DUST creates a multilayered portrait of people caught up in an inhumane conflict.
Director
UDITA BHARGAVA was born in 1982 and studies at the Film University Babelsberg KONRAD WOLF. Her films include MINDSPACE (short doc, 2011), PITCH BUILDS A BALL AND DESTROYS IT (short, 2012), IMRAAN C/O CARROM CLUB (short doc, 2014), and her feature debut DUST (2019).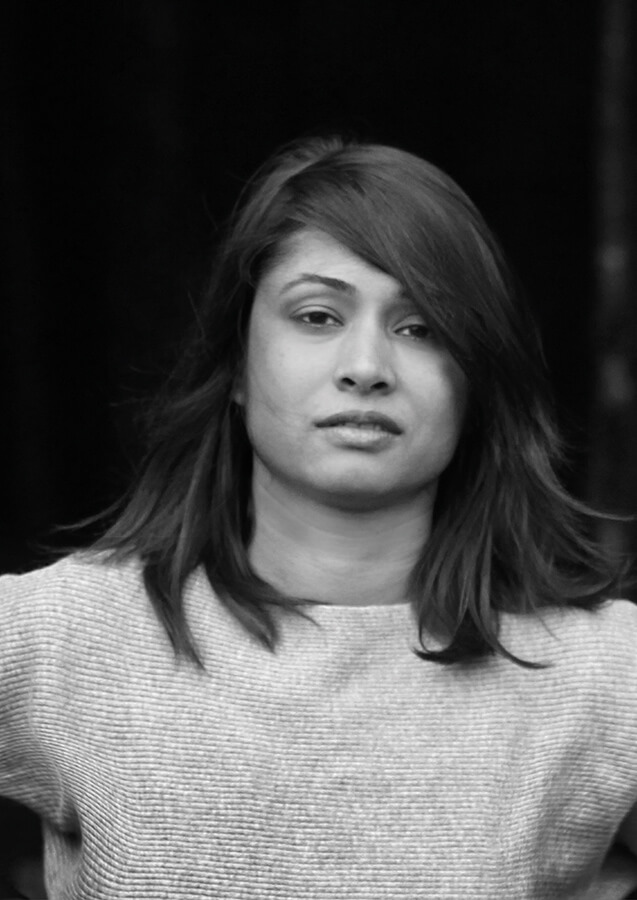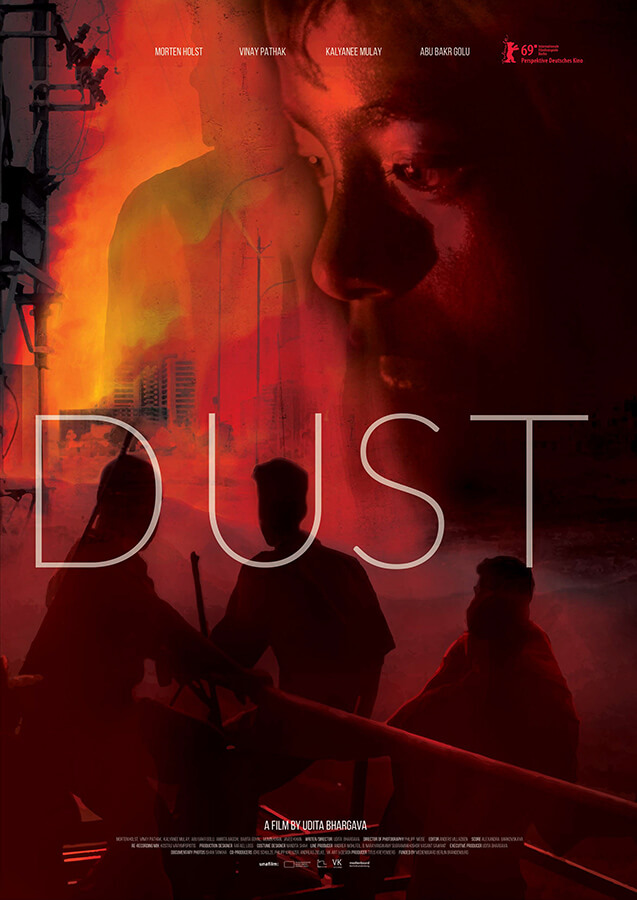 Udita Bhargava (© unafilm/Stefan Ciupek 2019) photos © unafilm/Philipp Meise/Filmuniversität Babelsberg