When Sophie and Georg meet and start to fall in love, she is pregnant from her ex-boyfriend who has left her. Georg naturally grows into the role of a father to the newborn child Jakob. Meanwhile, the composed family has to deal with the usual issues of modern parenthood: Who is allowed to work, who takes care of the kid? How much freedom is possible, how much sacrifice must be made? And is there room for passion in the midst of all this? A few years later, Georg and Sophie are separated. Jakob is six years old and his parents are desperately fighting over his custody. Until Sophie's new boyfriend starts to mediate between the frontlines.

In fragmented scenes which all take place in front of the same apartment building in Berlin, the film draws the elliptical portrait of a modern patchwork family. The characters share their sorrows and longings between walls, pillars and on parking lots. Home is no longer a safe haven, but a windy intermediate space. A laconic look at the everyday irrationalities of love.
Director
MIRIAM BLIESE was born in 1978. She studied Literature and Philosophy at the FU Berlin and Directing at the German Film and Television Academy Berlin (DFFB). Her films include: the shorts TANGO (2011), MY ANGEL (2013), AT THE DOOR (2013), and her feature debut THE COMPONENTS OF LOVE (2019).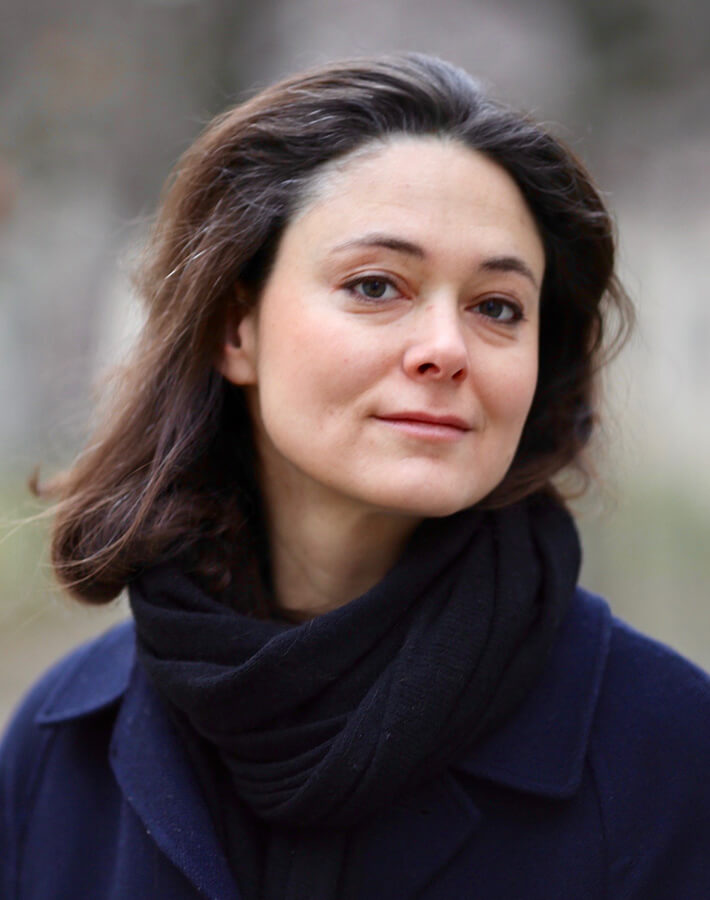 Miriam Bliese photos © Markus Koob