When biology student Jule (24) discovers she's pregnant, she sets out on a journey to Portugal in her old "303" camper van to tell her boyfriend Alex. Outside of Berlin she picks up Jan (24), a political science student, who's hitch-hiking to Spain to find his biological father, whom he has never met before.

After a heated argument, Jule kicks Jan out of the bus and leaves him at a rest stop. That night, Jule is assaulted in her van. Jan, who happens to be spending the night at the same truck stop, notices and scares the attacker off. Over tea in Jule's camper, they find out that they actually like each other.

So the next morning, Jule invites Jan along for the ride again. As they both love to debate, they're soon getting into deep talks about human nature, love and relationships, the meaning of life and everything else. They find common ground despite or because of their differences.

They cross France to the Atlantic coast through beautiful landscapes, cooking, camping, surfing and having adventures together. As they travel on to Spain, their conversations become more and more personal and intimate.

Jule keeps her pregnancy secret, but Jan knows she's going to see her boyfriend. They both realize a relationship is not in the cards. But when soulmates meet, anything is possible...
Director
HANS WEINGARTNER was born in 1970. He studied Physics and Neurosciences in Vienna and Berlin and earned a diploma as a camera assistant from the Austrian Association of Cinematography, followed by post-graduate studies at the Academy of Media Arts (KHM) in Cologne. His films include: the shorts DER DREIFACHSTECKER (1994), SPLIT BRAIN (1997), and FRANK (1999), and the features THE WHITE SOUND (2000), THE EDUKATORS (2004), RECLAIM YOUR BRAIN (2007), HUT IN THE WOODS (2011), and 303 (2017).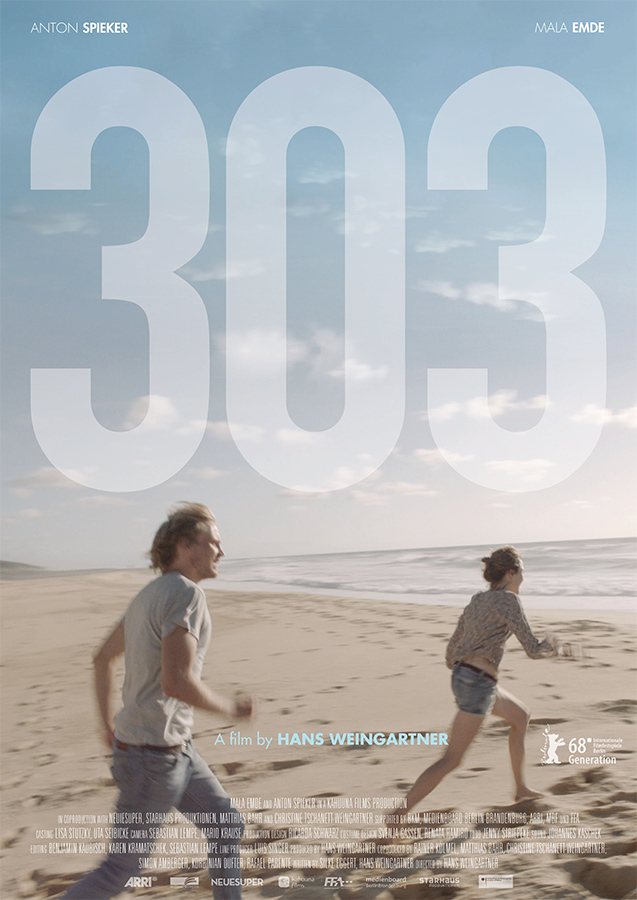 photos © Kahuuna Films